Easily compare personal loans from more than 30 banks and financial institutions with only a few clicks! Lendela offers competitive rates for a variety of loan needs, such as travel, weddings, vehicle purchases, home renovation, and debt consolidation.
Start your loan application here
What is a Personal Loan?
Personal loans, also known as consumer loans, refer to funds borrowed for non-business purposes, such as debt consolidation, home improvements, travel, paying off college or a wedding, emergencies, or any other expense that is for personal use. Personal loans are an excellent source of credit, especially for bigger ticket purchases. This is due to the fact that they provide greater repayment flexibility and the ability to borrow up to six times your monthly income.
Payment Structure for a Personal Loan
Banks and credit issuers tend to not require collateral from borrowers in order to approve them for a personal loan. However, they have to still review individual credit scores to assess if you qualify for a personal loan and to decide on what interest rates to set for your personal loan. As with other loans, you'll have to make monthly payments to repay your personal loan, which will be a combination of your principal loan amount and interest fees. The interest rates that are set for your monthly payments will depend, as already mentioned, on your credit score. When repaying personal loans, keep in mind that costs such as lender fees will be added on top of your monthly customised principal and interest repayment.
Steps to Compare and Apply for a Personal Loan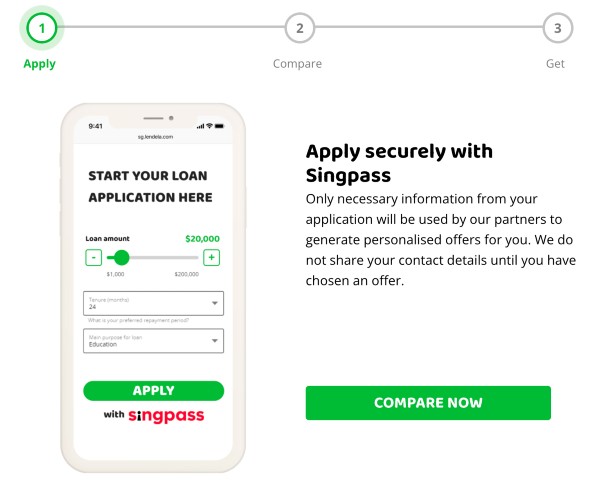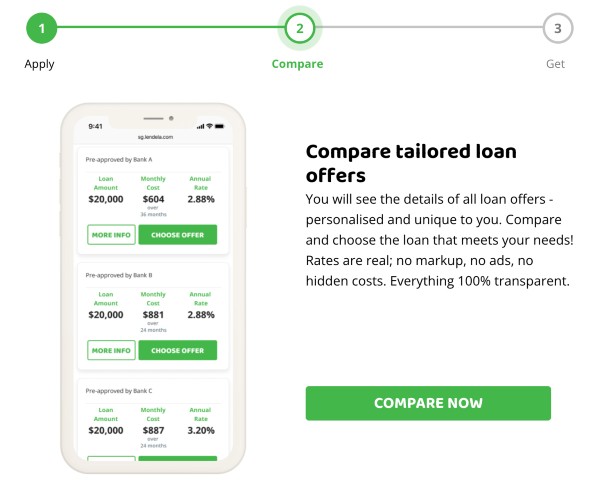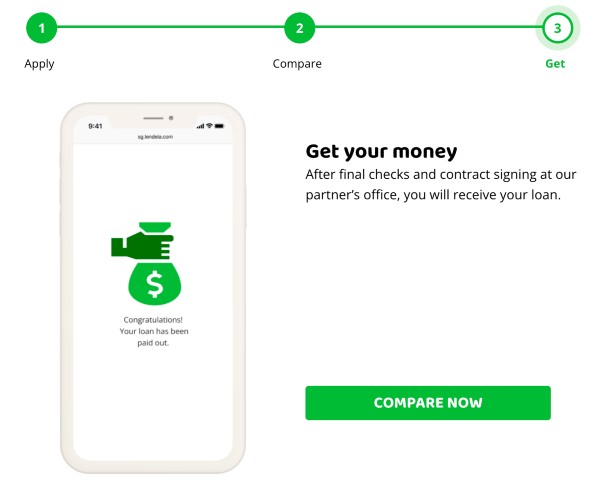 Debt Consolidation
It can be difficult to keep track of multiple payments across different credit cards and/or loans, especially if you are drowning in debt. If you are having trouble keeping up with your personal loans, debt consolidation may be a good option for you. Consolidating your debts allows you to stay organised, better manage your monthly payments, and ultimately turn your finances around.
What is Debt Consolidation?
Obtaining a personal loan to combine multiple unsecured debts, loans that are not backed by collateral, for debt consolidation, is a great strategy to clear up your debts. Doing so makes it easier to repay multiple debts simultaneously, as they are consolidated into a single loan – only a single repayment plan is required for multiple debts, as opposed to having to make multiple payments for multiple debts.
Rolling all of your debts into a single loan via debt consolidation also minimizes your monthly payments and makes them easier to manage. When you consolidate multiple debts into one single debt through a single loan, your overall interest rate to pay for that loan will be lower than if you tabulate your repayments for separate debts separately, which could also make overall repayment cheaper than when debts are unconsolidated.
Taking up a loan for debt consolidation will allow borrowers to have lower overall interest rates because the repayment process is made simpler, which can assist borrowers in improving their credit scores. Borrowers will face less financial pressure when it comes to debt repayment because their aggregate debt will be lower.
How Does One Start with Debt Consolidation?
Getting a loan for debt consolidation is simple with meeting some requirements. Generally,
banks in Singapore will only approve borrowers with a debt of more than 12 times their
monthly salary for a standard debt consolidation plan. Although under special circumstances, some banks may allow for those with a smaller overall debt to qualify for a debt consolidation program.
However, this requirement can be easily circumvented by taking up a personal loan with the intent of debt consolidation, whereby individuals can use the amount disbursed from getting a personal loan from a bank or credit issuer to pay off all remaining debts at one go. Instead of needing to exceed a debt amount, borrowers can borrow up to 12 times your monthly income regardless of the size of their debt if looking to take on a personal loan for debt consolidation purposes.
You should be aware that after reaching an agreement with the bank or a credit issuer, a
percentage of the total amount agreed upon will be paid immediately back to the financial
institution from which you are borrowing. This percentage deduction cannot be put into your bank account and will be used to pay off any fees paid during the loan process, which includes processing fees. To summarise, borrowers can only use a portion of their loan for debt consolidation if they take out a personal loan to consolidate debt.
However, given that paying off a single loan via debt consolidation will make for a longer loan repayment tenure due to the increased debt size when all smaller debts become consolidated in one, the benefits of having a lower interest rate overall and simplicity of repayment make this trade-off more worthwhile time and money wise.
Get Started With Debt Consolidation
Most banks and financial institutions provide personal loans to Singapore citizens and
permanent residents for debt consolidation purposes. To compare them all in one go, visit
Lendela to find the best personal loan that suits yours needs to put yourself on the path of
financial freedom.
Click here to start looking for no-obligation personal loan offers on Lendela's loan comparison platform.
If you are a money changer and need free help to digitize your business with our whole suit of software and hardware, join us by leaving your contact here directly
Compare Exchange Rates – https://cashchanger.co
Compare Remittance Rates – https://remit.cashchanger.co/
Telegram: https://cashchanger.co/telegram
Facebook: https://fb.me/cashchanger
Instagram: https://www.instagram.com/cashchangercom/
Trending News – https://stories.cashchanger.co
#exchangerate #remittance #compareexchangerates #compareremittancerates #fxrates