16 Fun Family-Friendly Things to Do in Bangkok This School Holiday –
Not always thought of as the most family-friendly city, Bangkok has a lot to offer under-18s.
Rather than a necessary stop on your way to the islands or the cultural north, the Thai capital will be firmly on your itinerary after you discover these kid-centric attractions.
From cultural shows to wet and wild water parks, as well as 'edutainment' centers, there are many points of interest to keep everyone from toddlers to teens occupied.
Make your favourite hot pot at the hot pot lab! – Shabu Lab Thailand
Who doesn't love a steaming pot of hot pot? Especially if you can adjust the taste and ingredients to your own preference!!
Create the perfect hot pot broth by mixing flavours in your own pot, with flavors like Mala (spicy), Tom Jaew (sour), and Sukiyaki (sweet) to choose from.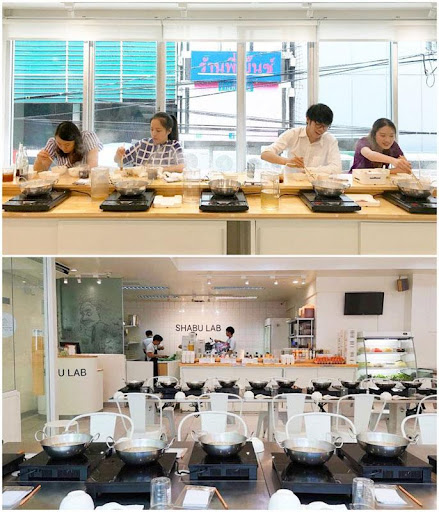 Photo by Zin.z, Ratchumas
When you've perfected your broth, feel free to pour in all your meat and veggies for the perfect pot of goodies.
Don't forget to dip your meat and veggies in your favourite dipping sauce before eating them! But if you do forget, don't worry. This buffet-style hot pot restaurant gives you unlimited time, meaning you can always try again until you've perfected your hot pot broth!
Shabu Lab Thailand
Price: From 379 Baht / approx. USD $11.91
Address: 430/11-12 Siam Square Soi 10, Pathumwan, Bangkok 10330
Contact: +66 2 251 7558
Opening hours: Daily from 12pm to 9pm
Get your hands and feet dirty (and tummy stuffed!) – Baan 1000 Mai Cafe & Farm (บ้าน ๑,๐๐๐ไม้ Cafe & Farm)
Here's where you can let your kids learn and interact with the different farm animals at Baan 1000 Mai Cafe & Farm, such as ducklings, chickens, and sheep. For those not afraid to get their hands and feet dirty, there's also a mini farm where both adults and children can experience planting rice, making century eggs, and watering crops
Too much farming stuff? Take a break at the pond where you can canoe around while bonding with your young ones. Feeling creative? Head over to the art area where your kids will be able to mold small sculptures and create glass deco.
Don't forget to recharge your energy at the cafe where you'll find simple but delicious goodies like baked goods and salads. Organic produce is also available for sale here!
Price: From 10 Baht / approx. USD $0.31
Address: 48 Tambon Bang Toei, Amphoe Sam Khok, Chang Wat Pathum Thani 12160
Opening hours: Sat-Sunday from 9am to 5pm
Contact : +6691 998 2466
Hands-on Fun – Children's Discovery Museum
Similar to Kidzania, but for a younger age group, Children's Discovery Museum encourages children to discover how the world works through hands-on experiences. It's a great place for inquisitive young minds!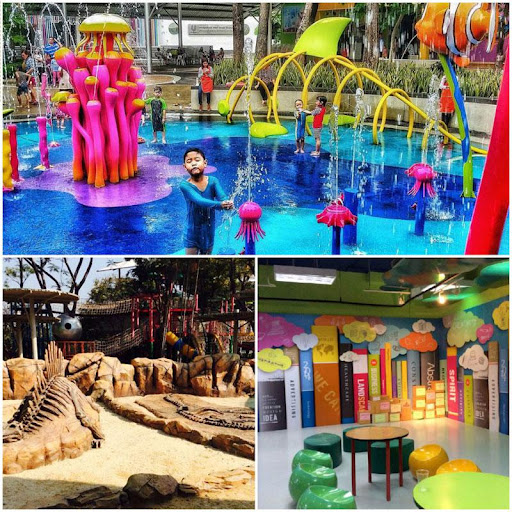 Photo by angsuma lin
Check out the science gallery to create giant bubbles while you are on the inside, or dig up dinosaur bones like an archaeologist. Just make sure you leave enough time for all the activities!
Children's Discovery Museum
Address: Soi 4, Kamphaeng Phet Road | Chatuchak,Bangkok, Thailand
Getting There: The nearest BTS station is Mo Chit.
Contact: +6622724500
Opening hours: 10AM – 4PM
Entrance Fees: Free
Spend the entire day at Bangkok's largest indoor playground – HarborLand
Tired dealing with cranky kids? Bangkok has the solution for you! Recently opened in April 2019, we highly recommend bringing your kids to the Mega Bangna branch of Harborland. It boasts 6 different attractions, spoiling your kids with tons of choices to choose from.
Training your kid to be the next world-class race car driver? Start young at Motor City, where your little ones can learn how to drive by driving around the circuit, or even bumping other cars while discovering the joy of driving.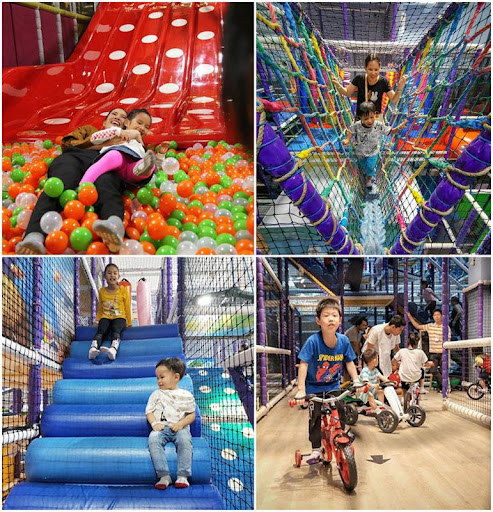 Photo by Harbor_land, Mosster_prm, Khunjob, Beer_sarot
For more active kids, HarborLand also offers other attractions where kids can skate around, exercise their muscles at the jungle gym, or play a laser tag game with their friends and family.
And if your kids are FINALLY feeling famished after playing the entire day, head over to Vistacafe Kids & Family to catch your breath and get some food and drinks.
Not ready to end the day yet? HarborLand's Happy Care service lets you leave your kids with a babysitter (while you go off and finish your shopping), ensuring the best of both worlds!
HarborLand
Price: From 100 Baht / approx. USD $3.13
Address: 38 , 38/1-3 , 39 หมู่ที่ 6 ถนนบางนา-ตราด, Sukhumvit Rd, Tambon Bang Kaeo, Amphoe Bang Phli, Chang Wat Samut Prakan 10540
Opening hours: Daily from 9am to 9pm
Contact: +6665 848 1000
Unlimited water and land rides to your hearts' content – Siam Park City
There's no place better to let your bundles of energy play to their hearts' content than taking them to Siam Park City or Siam Amazing Park. As one of the biggest theme parks in Bangkok, it offers all kinds rides at their Adventure Park and Water Park – ready to entertain everyone regardless of their age.
Whether your kids are still young or entering their teens, the park's various family-friendly rides guarantee a fun-filled day while you're here. With Adventure Park separated into four sections, categorised by height restrictions, spend your day riding rides that fit you best.
Get your heart pumping as you reach the sky with thrilling roller coaster rides like Vortex and Boomerang. If adrenaline-rushing rides aren't your thing, test your bravery by entering the horror-themed Big Double Shock. But for the brave, set off on a journey to an alternate world with rides like Jurassic Adventure, Dinotopia, and Africa Adventure.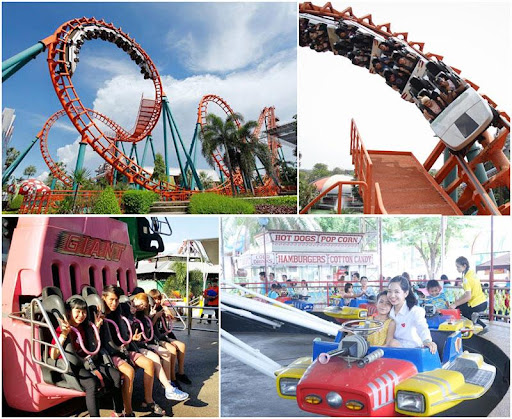 Photo by Tripadvisor, Kaewwiswa, Baitoeithidarat, Born_nn
What's next? Cool down at the largest waterpark in Asia! Float on your back and laze around at the Floating Pool and Wave Pool. Too slow for your liking? Slide down 7 storeys at Speed Slider and be welcomed with a big splash when you've landed.
Most importantly, your tickets give you unlimited access to all the rides and the water park for the entire day! Happy playing!
Siam Park City
Entrance fees: From 750 Baht / approx. USD $23.51
Address: 203 Suan Siam Rd, Khwaeng Khan Na Yao, Khet Khan Na Yao, Krung Thep Maha Nakhon 10230
Opening hours: Daily from 10am to 6pm
Contact: +662 919 7200
Slide Over the City – Pororo Aquapark
Previously known as LeoLand, Pororo Aquapark is located in Central Bangna department store. The newly renovated water park includes 9 pools and 4 slides with areas suitable for both children and adults.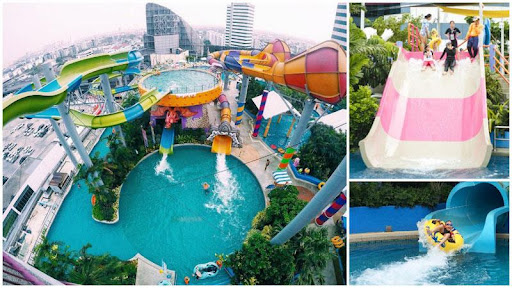 Photo via yseasons, boonpaal, thewhistlesound
The most exciting part of this water park is its water slide which catapults you over the street. You feel like you are suspended over mid-air, but it quickly pulls you back in and deposits you back on the roof in the safety of a pool.
While this water park may not be on the same scale as those found in Hua Hin or Pattaya, it's certainly worthy of a day of cool fun in Thailand's capital.
Pororo Aquapark
Address: 585 Bagna-Trat Road | Central Plaza Bangna, 6 th Floor, Samut Prakan, Thailand
Getting There: The nearest BTS station is Udom Suk. There's a free shuttle from the station to the department store every half an hour.
Contact: +6627457377
Opening hours: Mon – Fri 10:30AM – 7PM; Sat – Sun 10AM – 7PM
Entrance Fees: Adult entry from 400 Baht / USD $11.54; Child entry from 280 Baht / USD $8.08
Cool down and get wet! – Flow House Bangkok
Is Bangkok's heat getting to you? Then you should definitely cool down at Flow House Bangkok! Surf the waves without needing to travel out of town, and enjoy the refreshing water activity (whether or not you fall off your surfboard).
Whether you've done it before or are a complete newbie, you'll have an instructor and the equipment needed to start surfing. All you need to do is come over with a change of clothes to start riding the waves.
Younger kids not brave enough to face the strong waves can head over to the kids' pool instead, while older kids and adults get on the FlowRider.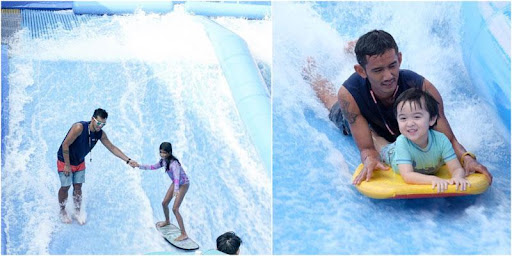 Photo by Tum_nonsee, Akpalit
When you're done, or just in need of a short rest, sit around the sun-loungers or the viewing deck while sipping a cool glass of beer (for adults) or a milkshake from the Flow Bar.
PS: Don't forget to take note of how many hours you paid for when visiting to make the most of your time when you're here.
Flow House Bangkok
Address: Flow House, A-Square, Sukhumvit Soi 26, Klong-Toey, Bangkok 10110, Thailand.
Opening hours: Daily from 10am to 10pm (last Flowride commences at 9pm)
Contact : +662 108 5210
Price: 550 Baht (650 Baht after 6pm or on weekends) / approx. USD $16.60
Play in a Winter Wonderland – Dream World
Dream World is a large amusement park located on the outskirts of Bangkok. The park has plenty of attractions for all ages.
Older children will enjoy the thrill rides. These include the Skycoaster, the Viking, the Hurricane and the Flying Carpet. All four have elements of fast-paced, stomach-dropping movement.
On the other hand, there are rides like the antique cars, bumper boats and a sightseeing train for smaller children.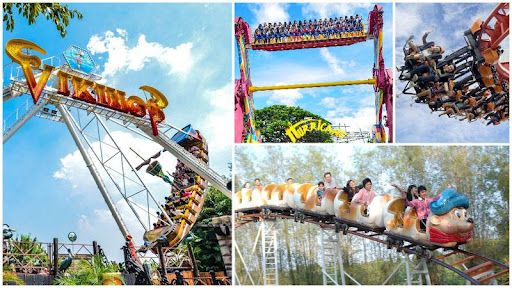 If you're looking to cool off, there are two options. First, you might enjoy the water rides such as the Super Splash or the Grand Canyon. But the second option is our absolute favorite! Snow Town is an indoor play area, complete with real snow!
You can bundle up in provided jackets and then take turns sledding down the hill or building snowmen. Who would have thought that you could play with real snow in downtown Bangkok?!
At the end of the day, take a sunset ride on the cable cars. Then catch a lift back to your hotel as you reflect on all the fun you had at Dream World Bangkok.
Dream World
Address: Moo 1 62 Rungsit-Ongkarak Road (Kilometer 7th) | Bueng Yitho, Thanyaburi 12130, Thailand
Getting There: Dream World is unfortunately not located near Bangkok's public transportation systems. It is close to Don Mueang International Airport, and you can reach it through a complicated bus system. However, it is far more convenient to purchase a package which includes transfers from your hotel.
Contact: +66 (2) 2 577-8666 and +66 (2) 2 991-6523
Opening hours: Mon – Fri 10AM – 5PM; Sat – Sun 10AM – 7PM
Entrance Fees: From 1000 Baht / USD $28.85
Toy Fans Rejoice – Tooney Toy Museum
When it comes to toys, there's no better place to turn to than the Tooney Museum. The museum features a variety of toys, mostly new but with some antiques mixed in. There's Woody and Buzz from the Toy Story, the Joker and Batman and even Barbie.
The museum was started by a private collector. His collection eventually became so impressive that he couldn't keep it to himself any longer. So he built this 800 square meter facility to share all of his toys with the public.
The toys are separated into different categories to make for easy viewing.
On top of the fascinating displays, there's also a small cafe just outside. And for those who would like to start their own toy collection, a shop selling many of the items seen in the museum is also on the premise.
Tooney Toy Museum
Address: 69 275 M.1, Soi Si Saman 8, Si Saman Rd.,Pak Kret 11120, Thailand
Getting There: The museum is located near Don Mueang International Airport. You can reach the museum using public buses, but it is far better to catch a taxi or use your own private transportation.
Contact: +66863370136
Opening hours: Fri – Sun 10AM – 8PM
Entrance Fees: Adult entry from 250 Baht / USD $8; Child entry from 200 Baht / USD $6.4
Snap a Selfie with a Celebrity – Madame Tussauds Wax Museum
Have you ever wanted to sit on the Queen of England's throne? Or act like the president in the Oval Office? How about meeting a movie star?
You can do all of these things without leaving Bangkok. That's right! You only need to visit Madame Tussauds Wax Museum to fulfill all of your dreams.
This museum is full of wax figures representing the most famous celebrities, including President Obama, the Queen of England, Vin Diesel, Cristiano Ronaldo, Serena Williams and David Beckham. Guests are free to approach and pose with the wax figures. This is the perfect time to get a photo with the celebrity you have always dreamed of meeting.
PS: if you plan to visit both the Sea Life Bangkok Ocean World and Madame Tussauds Wax Museum, be sure to enquire about combination tickets. These usually save you a bit of money on general admission to both attractions.
Madame Tussauds Wax Museum
Address: 989 Rama 1 | 6th Floor, Siam Discovery Shopping Center, Bangkok 10300, Thailand
Getting There: The nearest BTS station is Siam.
Contact: +6626580060
Opening hours: 10AM – 9PM
Entrance Fees: From 650 Baht / USD $20.70
Swim with Sharks – Sea Life Bangkok Ocean World
On the bottom two floors of the new Siam Paragon Centre in Bangkok, Sea Life Bangkok Ocean World might just be the most marine-tastic experience you'll have in Thailand's capital.
The Sea Life center hosts more than 30,000 marine animals, including but not limited to seals, ragged-tooth sharks, leafy sea dragons, blue-ringed octopus, stingrays, giant spider crabs, leopard sharks and more.
Ocean World is one of the largest aquariums in Southeast Asia and "edutainment" centers in Bangkok.
Upon entry to Ocean World, you'll be introduced to seven different marine environments starting with the "Weird and Wonderful." Then you'll explore the "Open Ocean," "Rainforest," "Deep Reef," "Rocky Shore," "Sea Jellies," and "Living Ocean."
Walking through these environments may be adventure enough for some. But for those looking to get a little more up close and personal with marine life, Ocean World offers a diving adventure into their 2.8 million liter oceanarium.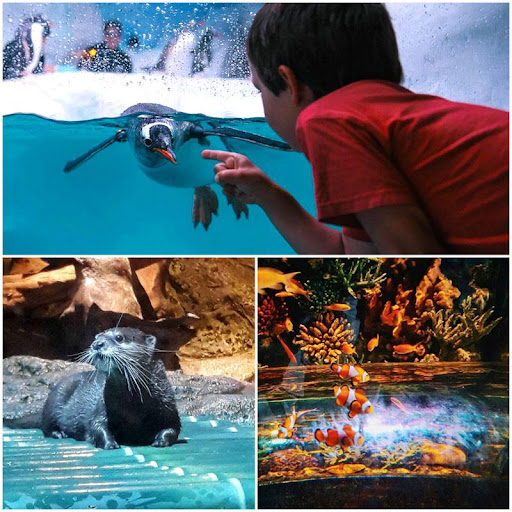 Photo by mugureltudor
During the experience, you'll come face-to-face with marine life while being guided by fully qualified instructors.
If you don't feel like getting wet, yet still want to get closer to the animals, consider a ride in the glass-bottomed boat.
This will take you over to the oceanarium so you can observe the sharks, rays and fish below. Alternatively, sign up for one of the organized tours with aquatic life experts who guide you through the aquarium and answer all of your most pressing questions.
We're sure your children will be asking to return to the aquarium again and again after a visit to Sea Life Bangkok Ocean World!
Sea Life Bangkok Ocean World
Address: Siam Ocean World Co., Ltd.; B1-B2 Floor, Siam paragon; 991 Rama 1 Road; Pathumwan, Bangkok 10330
Getting There: The nearest BTS station is Siam.
Contact: +6626872000
Opening hours: 10AM – 9PM
Entrance Fees: Adult entry from 890 Baht / USD $28.34; Child entry from 710 Baht / USD $22.61
Feel the Need for Speed – EasyKart
If you're in the mood to open the throttle but are restricted by Bangkok's traffic, EasyKart is the perfect solution for your adrenalin needs. This indoor go-karting track in downtown Bangkok is suitable for all ages. You can race with (or against) your kids.
There are three sizes of kart for different experience levels, ranging from 100CC to 270CC with a maximum speed of 60 kilometers per hour. Each race lasts 8 minutes and the necessary safety equipment is provided and required.
The track itself will keep you on your toes. There are several sharp turns and a few stretches where you can really test the speed of your machine.
This track is technologically advanced too. Your lap times are recorded on an electronic board overhead, and each driver is given a printout of the times after the race.
If you want to sit a race out but still cheer on your family and friends, head up to the observation deck where you'll have a bird's eye view of the action!
EasyKart
Address: 31//11 RCA Plaza, 2nd Floor, Rama 9 Road, Bangkapi, Huaykwang, Bangkok 10320
Getting There: The nearest BTS station is Petchaburi and the nearest MRT station is Rama 9.
Contact: +66 2-203-1224-25
Opening hours: 1PM – 12AM
Price: From 450 Baht / USD $12.98
Creativity even your kids will appreciate! – Bangkok NANTA Theatre
NANTA Cooking show originally began in South Korea. The show is still very popular in that country and has been running for over 16 years! Because of its success, NANTA has been able to begin performing in several Asian countries, including Thailand.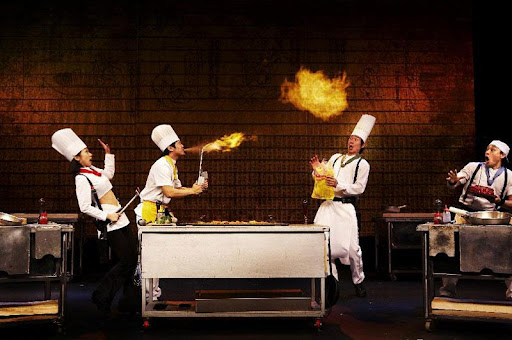 Photo by tourismthailand
The performance consists of a bland of acrobatics, musical magic, dance, comedy and mime as a part of the Korean percussion tradition. In addition, NANTA is a non-verbal performance.
But we haven't even touched on the coolest part about NANTA yet. The performers are actually chefs preparing a wedding dinner, so all the items used as percussion instruments can be found in the kitchen! This additional element makes NANTA a must-see!
Do note that cameras are not allowed in the theater so it's best to leave yours in your hotel room.
In addition to musical performances, NANTA also features interactive sessions with the audience. All visitors can participate, so be ready to get your percussion on!
Bangkok NANTA Theatre
Address: 31/9 Soi Soonvijai, New Petchburi Rd | Bang Kapi, Huai Khwang, RCA Plaza Bldg, 1F, Bangkok 10310, Thailand
Getting There: The nearest MRT station is Petchburi.
Contact: +6626414407
Opening hours: The show starts at 8:00PM daily (except first Monday of the month)
Price: Tickets from 1451 Baht / USD $46.21
It's more than just 3D! – 4DX @ Paragon
Perhaps you've ridden a 4D ride at an amusement park (like Dinosaur Planet). The 4DX at Paragon is similar to those rides, but it takes the 4D experience to a new level. By that we mean, it gives entire Hollywood films an extra 'D.'
The theater itself is slightly larger than normal, and you might notice some extra features as you sit down. For example, there are speakers surrounding your head and what looks like the barrel of a water gun protruding from the seatback in front of you.
These additions make the 4D experience possible. As you watch your film of choice, the theater will be filled with different scents, you'll be sprayed with water, fog will lift from the screen, your seat will tilt and vibrate, and you'll get blasted with strong winds, just as if you were actually in the movie.
Combine this with normal 3D and you have one of the world's best movie experiences at your fingertips.
4DX @ Paragon
Address: Paragon Cineplex 6th Fl., Siam Paragon | Pathum Wan, Bangkok, Thailand
Getting There: The nearest BTS station is Siam.
Contact: +66212946356
Opening hours: 10AM – 10PM
Price: From 500 Baht / USD $14.42
The Landmark in the Sky – Asiatique Sky Ferris Wheel
Built in 2012, the Asiatique Sky Ferris Wheel quickly became a landmark on the banks of the Chao Phraya River. It was originally supposed to be a temporary attraction, but its popularity demanded that it become a more permanent fixture.
We can understand why. The views from the top are spectacular, particularly at night.
Most cabins fit 4 people. If you are a couple or a group of 3, plan to sit with others. Those who would prefer a private cabin can pay more for the privilege. There is also a very secretive VIP experience with its own special cabin with a glass bottom and the ability to cut the line.
On each ride, you'll get three full loops plus a partial loop for loading and unloading.
This activity is suitable for all ages. As an added benefit, you'll find other rides, a restaurant and some shops near the ferris wheel for your enjoyment.
Address: 2194 Charoenkrung Road. | Wat Prayakrai, Bang Kholame, Bangkok 10120, Thailand
Getting There: The nearest river ferry pier is Wat Rajsingkorn
Contact: [email protected]
Opening hours: 5PM – 12AM
Entrance Fees: Adult entry from 400 Baht / USD $12.74; Child entry from 250 Baht / USD $8
Where the Handicraft Magic Happens – Bangkok Doll Factory and Museum
Marionette dolls have a ubiquitous presence in Thai handicraft markets. Yet only the rare tourist knows their significance. You can be one of these people after a visit to the Bangkok Doll Factory and Museum.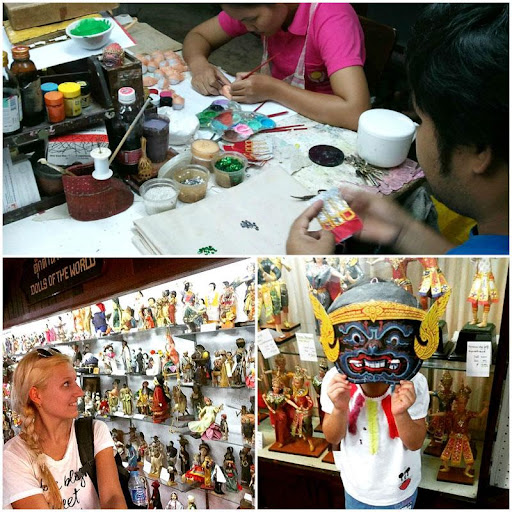 Photo by CyclingBangkokT
This small museum showcases a variety of handmade dolls sporting costumes from around the world. Most of the dolls are the creation of Khunying Thongkorn Chantha Wimol, a well-known Thai doll maker.
Many of the 400 traditional Thai dolls found in the museum draw on Thai mythology and history for their shape and outfits.
For many guests, a highlight of the visit are the dolls representing the characters of Khon Dance Drama, which depicts the forces of good and evil.
At the end of the museum, you'll see professional doll makers working their craft. These dolls are available for purchase and order should you with to take a piece of the Bangkok Doll Factory and Museum home with you.
Bangkok Doll Factory and Museum
Address: 85 Soi Ratchataphan, Bangkok 10400,Thailand
Getting There: The nearest BTS station is Sanam Pao.
Contact: +6622453008
Opening hours: Tuesdays (10am – 3pm)
Entrance Fee: Free
It's time to soak up the Bangkok vibes once more. Book your trip to Thailand with Goxperience. Enter CCMDS22 promo code for SGD20 OFF and stand a chance to win a pair of return flight tickets to Maldives . Time for some family bonding fun this school holidays season.
Are you a money changer? Join us by leaving your contact here directly and stand to gain our whole suit of software and hardware for free to help digitize your business. 🙂
Compare & get latest best Exchange rates #SGDTHB #THBSGD #THB #Thaibaht #Baht https://cashchanger.co/singapore/sgd-to-thb
Compare Remittance best rates to send money from #Thailand #泰国 – https://remit.cashchanger.co/singapore/sgd-to-thb
Missed our recent news? Catch up on news here https://stories.cashchanger.co/
Catch us on:
Web: https://cashchanger.co | https://remit.cashchanger.co/
Telegram: https://cashchanger.co/telegram
Facebook: https://fb.me/cashchanger
Instagram: https://www.instagram.com/cashchangercom/
#exchangerate #remittance #compareexchangerates #compareremittancerates #fxrates
Read more about 16 Fun Family-Friendly Things to Do in Bangkok This School Holiday at  www.goxperience.it