7 Reasons Why you should Explore Phuket Walking Street – In this story, we'll be sharing 8 highlights you'll want to know about Phuket Walking Street, the best night market in Phuket!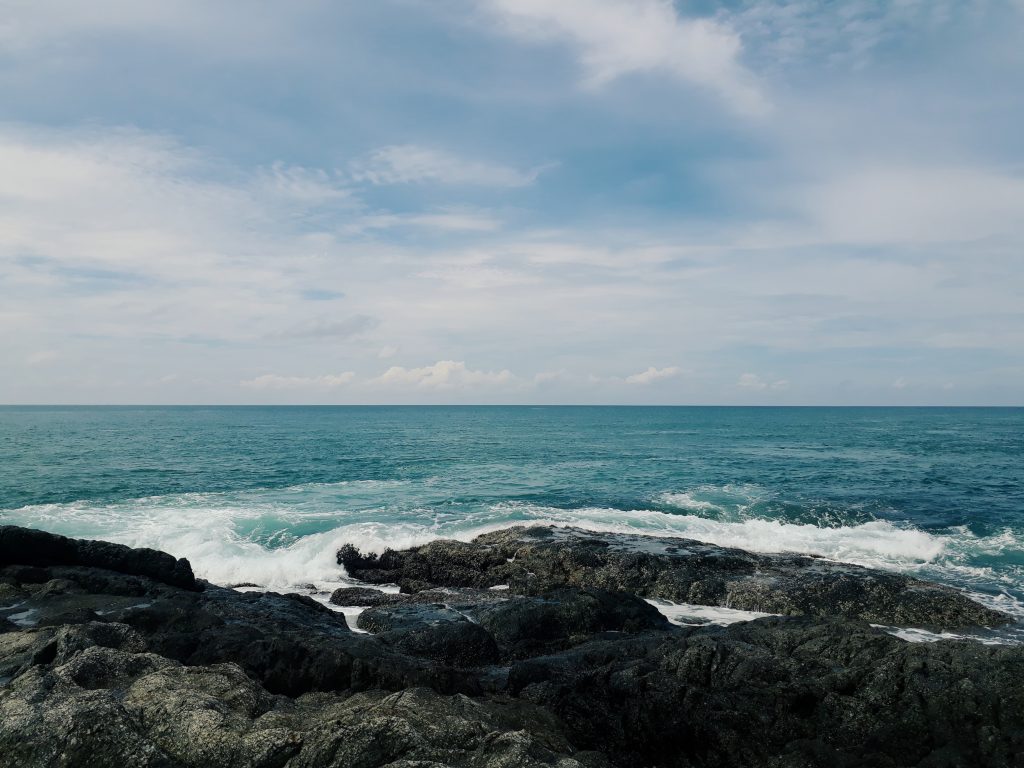 Vibrant night life
Situated in Phuket Old Town, this street comes to life every Sunday night with a long stretch of road – filled with vendors selling everything from caps and beautiful quaint bottled dried flowers, and delicious food and drinks.
Shop till you drop
What makes the night market the best in our opinion, is the great shopping here. It's comparable to Bangkok's quality night markets. There are plenty of items for you to buy at  affordable prices. From accessories, clothing, to locals handicrafts, you'll be spoilt for choice.
P/S: Sketch services are available here too!
Paradise for cafe-hoppers
Along the stretch of road, there were quite a number of really great cafes to rest at. These cafes not only make a good pit stop, they come in various themes too! Some have tents, some sell fun knick knacks from vintage antiques to quirky handmade goods.
Craving for a drink? Check out The Bar, Caribbean House
There are at least a couple of stalls selling everything from colourful mocktails to cocktails! If the idea is wandering your way through a night market with a good drink in hand appeals to you – don't forget to stop at one of these street bars.
Fill up on food and dessert – Little Pig, Ka Chai Ice Cream
Apart from the usual street food fare like Mango Sticky Rice, instagrammable street food is available here too! Little Pig serves up some truly scrumptious charcoal burgers. Ka Chai Ice Cream also lends a little homemade sweetness to the night.
Make time for some culture – 92 House Cafe, Peranakanitat Museum
Keep your eyes peeled for quaint heritage spaces like the 92 House Cafe and Peranakanitat Museum along the Phuket Walking Street. It's great for photos and taking in some culture, and can make a mini adventure in itself.
Explore the Phuket Old Town!
If you want to get the most out of your time in Phuket, we'd recommend spending time to explore the Phuket Old Town. Phuket Old Town is filled with vibrant Phuket heritage complete with stunning Sino-Portuguese architecture. There are colourful murals and art galleries around, not to mention tons of interesting cafes and even a heritage hotel to pop into and marvel at!
Check out www.goxperience.it for the best Phuket deals.
Stay in 4-star accommodation, Deevana Patong Resort and Spa for only ~SGD40/night. Enter CCMDS22 for further discounts
As usual, are you a money changer? Join us by leaving your contact here directly and stand to gain our whole suit of software and hardware for free to help digitize your business. 🙂
Missed our recent news? Catch up on news here https://stories.cashchanger.co/travel-to-recovery-fully-as-cdc-loosens-covid-guidance/
Compare & get latest best Exchange rates #SGDTHB #THBSGD #THB #Thaibaht #Baht https://cashchanger.co/singapore/sgd-to-thb
Compare Remittance best rates to send money from #Thailand #泰国 – https://remit.cashchanger.co/singapore/sgd-to-thb
Catch us on:
Web: https://cashchanger.co | https://remit.cashchanger.co/
Telegram: https://cashchanger.co/telegram
Facebook: https://fb.me/cashchanger
Instagram: https://www.instagram.com/cashchangercom/
#exchangerate #remittance #compareexchangerates #compareremittancerates #fxrates
Read more about Visitors to US can be Covid+, but not No Vax – Djokovic here https://www.foxnews.com/sports/john-mcenroe-novak-djokovic-potentially-missing-us-open-covid-vax-rules-think-bs