Floriade is an annual month-long flower and entertainment festival celebrating spring in the heart of Australia's capital, Canberra. Canberra Australian capital city festivals spring.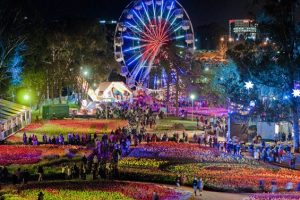 The festival attracts tourists from around Australia and overseas in spring from mid September to mid October each year, and is considered the most important regular event for tourism in the Australian Capital Territory. It is also called "Australia's Celebration of Spring". And the best part? The entry is free to everyone. Floriade gives expression to public art, each year commissioning works which are placed in the Floriade gardens. Some remain beyond the festival. Floriade also showcases musical displays with many live performances, cultural celebrations, artistic displays, entertainment and recreational activities.
NightFest is an after-dark extravaganza that unfolds over five nights during Floriade. Garden beds are illuminated with cutting-edge light installations, while night markets, live music, comedians and DJs provide plenty of fun for the whole family. The full program is announced at the beginning of September each year and tickets go on sale from August.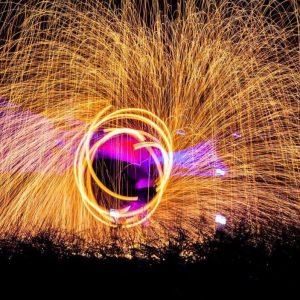 This spring, visit this colorful paradise and make long lasting memories.
Don't forget to check the exchange rates for the Australian Dollar before leaving!
For the best exchange rates, visit
https://cashchanger.co !
---
As always, do ping us directly for any feedback, and we'll be happy to hear what you have in mind.
Like CashChanger on Facebook and on join us on Telegram.
Are you a money changer? Join us by leaving your contact here directly and stand to gain our whole suit of software and hardware for free to help digitize your business. 🙂
Compare & get latest best Exchange rates #SGDAUD #AUDSGD #AUD #AussieDollar #Australia https://cashchanger.co/singapore/sgd-to-aud
Compare Remittance best rates to send money to #Aussie #Downunder #澳大利亚 #澳洲 – https://remit.cashchanger.co/singapore/sgd-to-aud
Missed our recent news? Catch up on news here https://stories.cashchanger.co
Catch us on:
Web: https://cashchanger.co | https://remit.cashchanger.co/
Telegram: https://cashchanger.co/telegram
Facebook: https://fb.me/cashchanger
Instagram: https://www.instagram.com/cashchangercom/
#exchangerate #remittance #compareexchangerates #compareremittancerates #fxrates