Good Friday Long weekend trip to Johor Singapore-Malaysia Borders are fully reopened starting 1 April 2022 with no quarantine and covid test requirements, let's plan a short trip to Johor during this long weekend.
According to CashChanger Rate Advisor, it is a good time to get Ringgit with your Singapore Dollar. You can find out the nearby money changers at

For hotel booking, you can check it at CashChanger at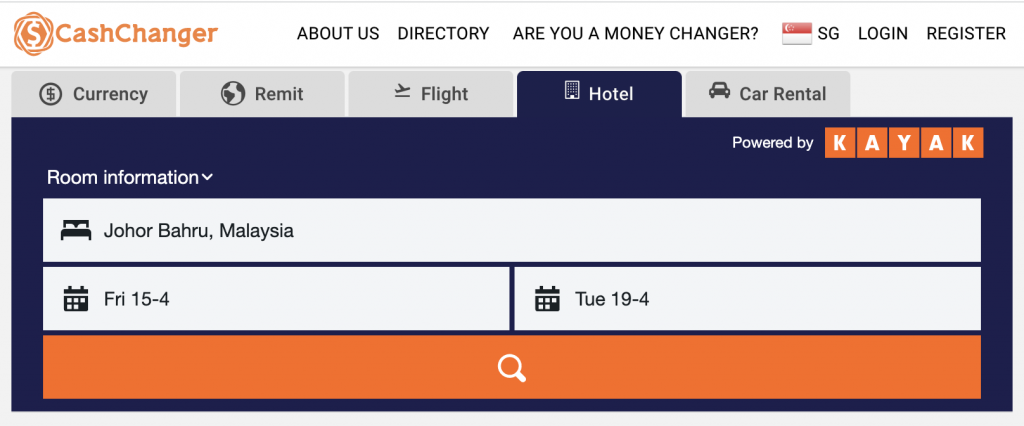 You can rent a car for easy access to more interesting places around Johor Bahru.
Unlike Singapore, the face mask mandate in Malaysia in most public places still remains. Remember to bring some face masks when you go to Malaysia.
CashChanger would like to take this opportunity to wish all of you a Happy Good Friday.
Stay safe and enjoy your long weekend.
As usual, are you a money changer? Join us by leaving your contact here directly and stand to gain our whole suit of software and hardware for free to help digitize your business. 🙂
Missed our recent news? Catch up on news here https://stories.cashchanger.co/manhunt-ongoing-after-10-people-shot-in-new-york-subway/
Compare & get latest best Exchange rates #SGDMYR #MYRSGD #MYR #RINGGIT #MALAYSIARINGGIT #SingMalaysia #SingMY https://cashchanger.co/singapore/sgd-to-myr
Compare Remittance best rates to send money from #Singapore to #马来西亚 – https://remit.cashchanger.co/singapore/sgd-to-myr
Catch us on:
Web: https://cashchanger.co | https://remit.cashchanger.co/
Telegram: https://cashchanger.co/telegram
Facebook: https://fb.me/cashchanger
Instagram: https://www.instagram.com/cashchangercom/
#exchangerate #remittance #compareexchangerates #compareremittancerates #fxrates