Iran's Rial continuing its poor run – As reported on Radio Farda 5th May 2019 – After losing value almost fourfold in the past 15 months, Iran's battered currency touched the 150,000 rial to the dollar threshold. This comes as a direct effect of the U.S. withdrawing from the nuclear pact with Iran and reimposing sanctions on the country. To add fuel to the flames, the country's economy is also plagued by structural issues and large scale corruption.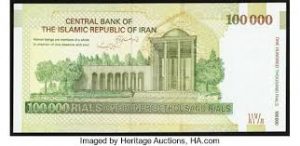 Even with the ongoing economic problems, the government keeps offering cheaper dollars to businesses that deal with import of essential goods. However, people criticize the policy as a means of potential corruption, as the government is often fooled by people with fraudulent documents. In the years 2018-2019 alone, reports suggest that the government was cheated to a tune of about $14.2 billion.
To prevent further escalation, the parliament has agreed to begin investigation of Iran Central Bank's five-year record in handling currency issues and its regulatory duties. With multiple corruption cases accounting to billions of dollars, the banking system hangs in uncertainty. Like most developing countries, political influence by insiders make it hard to regulate government supported institutions like banks and enterprises.
---
As always, do ping us directly for any feedback, and we'll be happy to hear what you have in mind.
Like CashChanger on Facebook and on join us on Telegram.
As usual, are you a money changer? Join us by leaving your contact here directly and stand to gain our whole suit of software and hardware for free to help digitize your business. 🙂
Missed yesterday's news? Catch up on news like Iran's Rial continuing its poor run here  https://stories.cashchanger.co
Catch us on:
Web: https://cashchanger.co | https://remit.cashchanger.co/
Telegram: https://cashchanger.co/telegram
Facebook: https://fb.me/cashchanger
Instagram: https://www.instagram.com/cashchangercom/
#exchangerate #remittance #compareexchangerates #compareremittancerates #fxrates