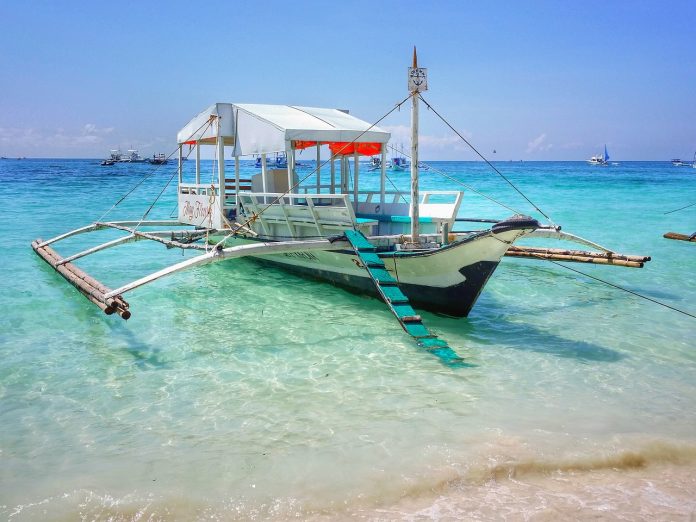 Philippines Adventure – Tips, Hacks, Tricks – Are you ready for another adventure in the enchanting archipelago of the Philippines? With its stunning beaches, vibrant cities, and warm hospitality, this tropical paradise is calling you back for more. Whether you're revisiting your favorite destinations or exploring new ones, here are some tips, hacks, tricks, and reviews to make your trip even more memorable. Compare & get latest best Exchange rates #SGDPHP #PHPSGD #PHP #PESO #PHILIPPINESPESO #SingPhilippines #SingPH https://cashchanger.co/singapore/sgd-to-php
Pack Light and Right: The Philippines is known for its tropical climate, so pack lightweight and breathable clothing. Don't forget to bring sunscreen, a hat, and insect repellent. If you plan on exploring rural areas or hiking, sturdy footwear is a must. And of course, don't forget your swimsuit for the beautiful beaches!
Embrace Island Hopping: With over 7,000 islands, island hopping is a must-do in the Philippines. From the pristine beaches of Palawan to the captivating landscapes of Bohol and the surfing mecca of Siargao, each island offers its own unique charm. Hop on a boat, discover hidden lagoons, snorkel in vibrant coral reefs, and soak in the breathtaking views.
Sample Filipino Cuisine: Filipino food is a delightful fusion of flavors influenced by its rich history and diverse culture. Don't miss out on local favorites like adobo (marinated meat), sinigang (sour soup), lechon (roast pig), and halo-halo (a refreshing dessert). Be sure to try street food like balut (duck embryo) and isaw (grilled chicken intestines) for a truly authentic experience.
Explore Cultural Heritage: The Philippines is steeped in history and cultural heritage. Visit Intramuros in Manila, a walled city showcasing Spanish colonial architecture. Explore the ancient rice terraces of Banaue, a UNESCO World Heritage site. Immerse yourself in the rich traditions of the indigenous tribes in the Cordillera region. And don't miss the colorful festivals like Sinulog and Ati-Atihan.
Adventure and Nature: The Philippines offers plenty of adventure activities for thrill-seekers. Dive into the vibrant underwater world of Tubbataha Reef or Apo Island. Go hiking in the picturesque landscapes of Mount Pinatubo or Mount Pulag. Chase waterfalls in the hidden corners of Cebu or Mindanao. The possibilities for outdoor adventures are endless.
Beach Bliss: The Philippines is known for its stunning beaches, and revisiting them is always a treat. Whether it's the powdery white sands of Boracay, the hidden gems of El Nido, or the untouched beauty of Siargao, you'll find yourself in beach paradise. Relax, swim, snorkel, and watch breathtaking sunsets while sipping on a fresh coconut.
Explore the Cities: Don't forget to venture into the vibrant cities of the Philippines. Experience the bustling streets of Manila and its vibrant nightlife. Discover the modernity of Cebu City and its historical landmarks. Shop 'til you drop in Makati's upscale malls. And don't miss the street art and culinary scene in the hipster haven of Baguio.A True Holiday Story: Imagine this: You find yourself in the picturesque island of Palawan, sailing through the turquoise waters of the Bacuit Archipelago. As the boat glides across the sea, you marvel at the towering limestone cliffs, hidden lagoons, and pristine beaches. You snorkel among colorful coral reefs, encountering vibrant marine life. In the evening, you're treated to a magical display of bioluminescent plankton as the waters glow with ethereal blue light. It's a moment of pure wonder, a memory that will forever stay with you.
In conclusion, the Philippines offers a myriad of experiences for repeat visitors. Embrace the beauty, culture, and adventure this archipelago has to offer. Enjoy the warm hospitality of the locals, indulge in delicious cuisine, and create unforgettable memories that will last a lifetime. The Philippines is waiting to welcome you back with open arms!
Compare Remittance best rates to send money to Philippines from #Singapore to #Philippines #菲律宾 – https://remit.cashchanger.co/singapore/sgd-to-php
As usual, are you a money changer? Join us by leaving your contact here directly and stand to gain our whole suit of software and hardware for free to help digitize your business. 
Missed our recent news? Catch up on earlier news like Philippines Adventure – Tips, Hacks, Tricks here https://stories.cashchanger.co
Catch us on:
Web: https://cashchanger.co | https://remit.cashchanger.co/
Twitter: https://twitter.com/cashchanger
Telegram: https://cashchanger.co/telegram
Facebook: https://fb.me/cashchanger
Instagram: https://www.instagram.com/cashchangercom/
#exchangerate #remittance #compareexchangerates #compareremittancerates #fxrates