The New "Spider-Man: No Way Home" Trailer – The long-awaited second trailer for Spider-Man: No Way Home has finally been released. This trailer unloaded a lot of exciting new details regarding Spidey's next adventure. From the on-screen appearance of past villains throughout the multiverse to a climactic battle that illuminates the sky, there's a lot that this trailer foreshadows. For this reason, we're going to take a look at the 14 predictions I have after watching the latest Spider-Man: No Way Home trailer.
For this reason, we're going to take a look at the 14 predictions after watching the latest Spider-Man: No Way Home trailer.
1. Secret Spider-Men – While fans were eagerly hoping to see Andrew Garfield and Tobey Maguire appear in this trailer, unfortunately, we did not get to see them.
2. MJ Dies – One shot that stood out in the trailer was the one of MJ falling with Peter chasing after her (this was actually foreshadowed in Far From Home).
3. Peter Addresses Uncle Ben – Facing the conflict of whether or not to send these villains to their doom, Peter ends up saying, "This is all my fault. I can't save everyone."
4. Another Goblin – Though Willem Dafoe's Green Goblin is already confirmed, there is still the possibility of another character taking the mantle.
5. Doc Ock Joins Peter – Though Doc Ock is set up to be one of the villains in No Way Home, that doesn't mean it will be that way throughout the whole film.
6. The Shield on the Statue of Liberty – One person actually got this one right. We saw Spider-Man battling his enemies on the Statue of Liberty, now outfitted with a giant replica of Captain America's shield (most likely to memorialize his "death").
7. Some of the Villains Secretly Met Their End – In the trailer, Doctor Strange claims that all the villains who appear in the film died fighting Spider-Man. However, that is only true for three of them.
8. A Manhunt Is On – If this film will really be "Spider-Man: Endgame," we should see our hero Spidey going on a sprawling adventure through NYC and beyond hunting for the villains from past films.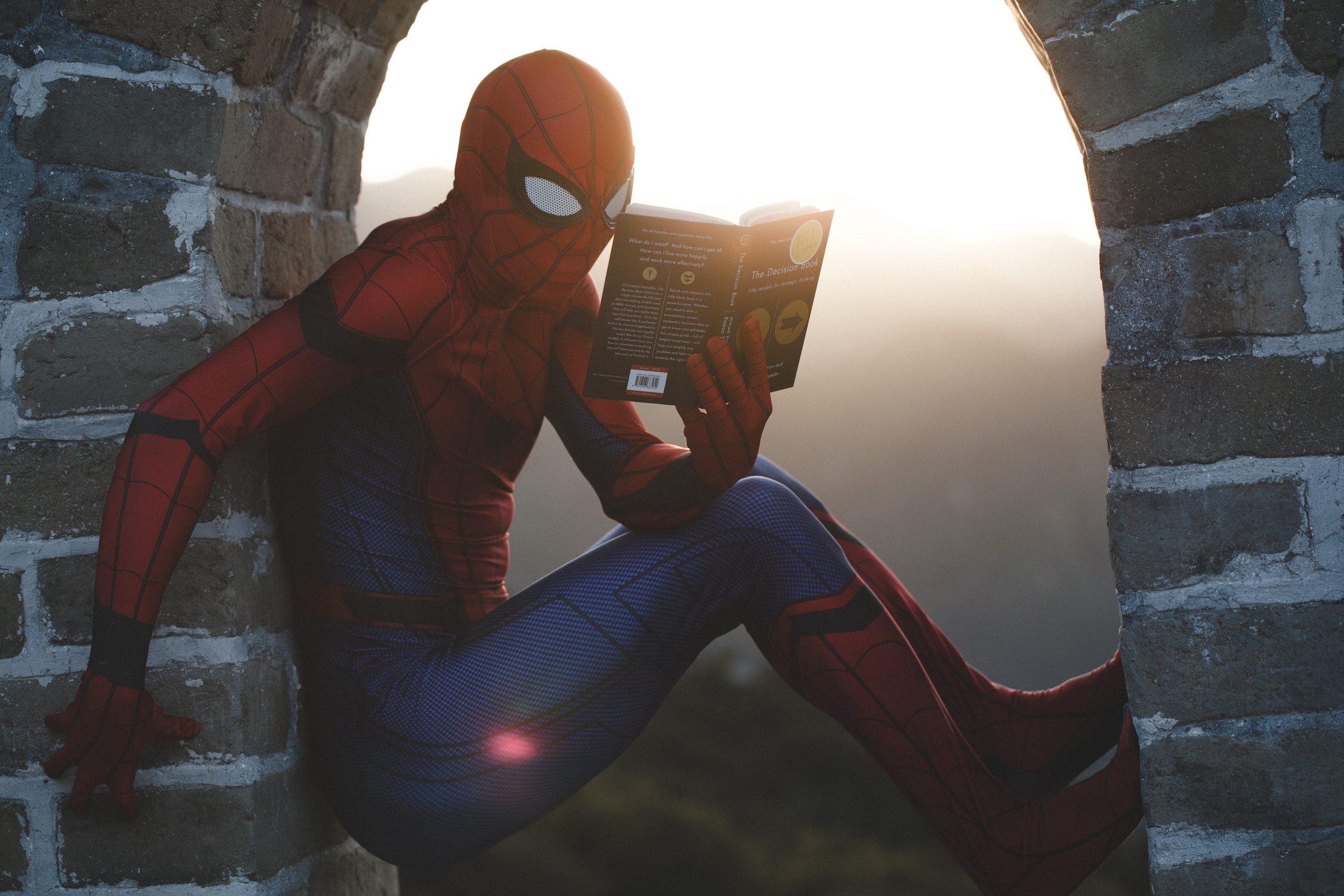 9. An Endgame Style Invasion – The trailer ended with magical rifts forming in the sky around the Statue of Liberty, with Doctor Strange saying, "They're starting to come through, and I can't stop 'em."
10. Spidey vs. Strange – With Peter unwilling to let the displaced villains die, it looks like the film is setting up a battle between him and Doctor Strange.
11. Spider-Man Helps the Villains Escape – The trailer showed Peter unwilling to return the villains to their own universes, learning that doing so will leave them to die as they originally did. As a result, Peter steals an unknown artifact from Doctor Strange that possibly has the ability to send them back home.
12. J. Jonah Jameson Joins the Hunt – The trailer gave us a quick glimpse of J. Jonah Jameson and his news crew at the center of some chaos caused by Sandman and Electro.
13. There's a Time-Jump – Based on a line from Doctor Strange, it seems like quite an amount of time passed between him botching his magic amnesia spell and Spidey meeting the film's villains.
14. The Villains Get Upgrades – Judging from the trailer, Spidey's villains seem to have gotten some upgrades since their last on-screen appearances. Doc Ock now has red plating on one of his tentacles, which he might have applied since his arrival in the MCU.
Well, if you're travelling to Los Angeles or the US, do compare and check us out before every trip –
Compare & get latest best Exchange rates #SGDUSD #USDSGD #USD #Dollar #USDollar #SingAmerica #SingUs https://cashchanger.co/singapore/sgd-to-usd
Compare Remittance best rates to send money from #Singapore to #美国 – https://remit.cashchanger.co/singapore/sgd-to-usd
Missed yesterday's news? Catch up on news here https://stories.cashchanger.co/football-england-put-10-goals-past-san-marino/
Catch us on:
Web: https://cashchanger.co | https://remit.cashchanger.co/
Telegram: https://cashchanger.co/telegram
Facebook: https://fb.me/cashchanger
Instagram: https://www.instagram.com/cashchangercom/
#exchangerate #remittance #compareexchangerates #compareremittancerates #fxrates
Read more about The New "Spider-Man: No Way Home" at https://www.forbes.com/sites/danidiplacido/2021/11/17/spider-man-no-way-home-trailer-teases-what-eternals-failed-to-deliver/?sh=59758fa64702