You have been mugging for years! Endless sleepless days and nights were hitting the books where you made many friends along this journey that go through thick and thin with you. Now when your exams are over, what's best after graduation? Yes! Its Relaxation! , travelling the world with your friends within a Budget! It is the only time when you have all the energy in the world and do not have the commitment to your job. Here are some recommendations where you can go!
Trek the Highest Peak in Southeast Asia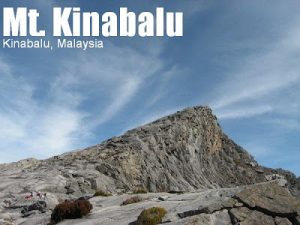 You are young and energetic with many friends likewise. Why not try to climb Mount Kinabalu? The summit is just 4,095metres, nothing too harsh for you. It takes approximately two days a certain level of fitness, nothing you cannot train for to reach the peak. If you enjoy breathtaking views, make sure you start planning this trip!
Perkasa Hotel Mt. Kinabalu can be as low as SGD 64 a night.
A climb package can be as low as SGD 326 (MYR 980)
Dive with the turtles in Sipadan Island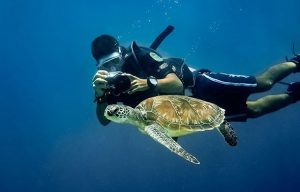 You and your squad can get to see another world of the underworld. Home to the largest barrier reef in Southeast Asia, the Sipadan Barrier Reef houses an ecosystem consisting of hundreds of turtles, shark varieties, schools of fish as well as barracudas and manta rays!
Inns in Semporna: Starts at SGD 20 (MYR 60) per room, per night
Diving Package: Starts at SGD 334 (MYR 1,000) per pax
Non-Diving (Snorkeling) Package: Starts at SGD 316 (MYR 950) per pax
Indulge in Nature: Kandy, Sri Lanka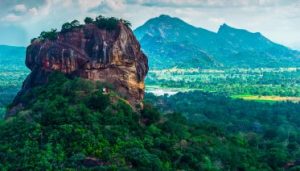 Enjoy the inner peace of mind with the sight of nature in the beautiful landscape of Kandy to take your breath away. As the second-largest city of Sri Lanka, reach in Buddhist heritage and architecture, it is also known for beautiful mountains and rainforest. Walkthrough the peaceful Royal Botanical Gardens as you unwind among the massive collection of beautiful orchids, bamboos and coconut palm trees.
Accommodations at Hotel Tree of Life starts  at SGD 90 (LKA 11,750).
Explore Laos Countryside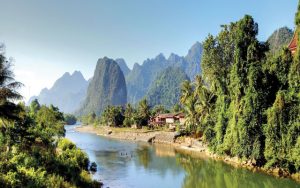 Be disconnect from the rest of the world in Laos where you and your mates can enjoy the countryside and their delicious traditional food. The stunning mountain town of Vang Vieng, attracts many backpackers worldwide who is captivated by the rugged beauty. Surrounded by limestone cliffs, mountaints, rives and caves, this small and scenic town offers a lot of attractions to explore.
Meals: SGD 3 – 9 per day. Some hostels provide a basic breakfast.
Accommodation: SGD 5- 10 per night in a hostel.
Transportation: SGD 6 – 15 for a motorbike for the day
SIM card with data: SGD 6 for 1.5GB with 30-day validity
Do everything in cheap Bali, Indonesia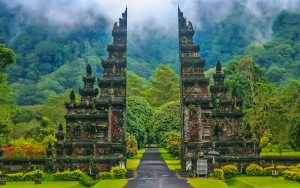 Indonesia  can be very cheap with good delicious food thoughout the country. Scoot of through the mountains, hiking, chasing waterwallfs or just chill by the beach all day does not cost you anything.
Meals: SGD 5 – 15 per day.
Accommodation: SGD 5- 10 per night in a hostel
Transportation: SGD 8- 15 for a motorbike for the day
SIM card with data: SGD 5 for 2GB with 30-day validity
Immerced into the Beauty of Taj Mahal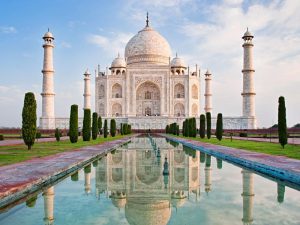 Built by Mugal Emperor Shah Jahan in the memory of his wife, Taj Mahal is a momunent of two lovers. This UNESCO world heritage site is so special because of it's great beauty where the building is perfectly symmentrical. It is also really cheap to go there without breaking your bank.
Meals: SGD 3 – 6 per day
Accommodation: SGD 4 – 8 per night in a local guesthouse.
Transportation: SGD 1 – 3 for a full day of bus and train rides, or SGD 8 – 30 for an intercity train ride SIM card with data: SGD 3 for 1.5GB with 30-day validity.
The Sahara Desert Camel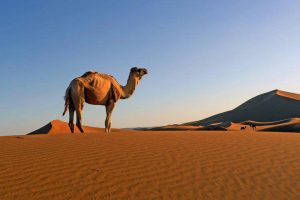 Have you thought of what it is like to ride on camels? You might want to try it in Morocco. They allow you to be disconnected from the modern world and experience the rustic comfort of the deep deserts. For those seeking an authentic experience, you might choose to stay overnight in a traditional nomadic tents, watching the sun sets behind the mountainous dunes. There will be berber music and other performance over a campfire in the evening, and as night falls, you can embrace the silent atmosphere of the deserts with the stars above you.
Cost: Starting from MAD450 (~S$65) per pax, per night
Hike at the World's tallest peak in Nepal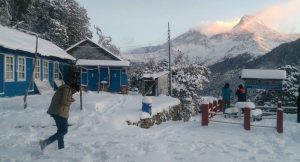 Nepal has 8 of the world top 10 tallest peaks in the world, where you can choose which mountain you like to trek. Although conquereing Mount Everest is a costly affair, you can choose to trek to the base camp of any mountains at a very cheap price. The food, accommodation, transports and guides are very affordable where it only cost a lot less if you choose local options. It does snow in the Himalayas making a very affordable place to travel to build a snowman.
Meals: SGD 5 – 10 per day.
Accommodation: SGD 5 – 10 per night in a local guesthouse
Transportation: SGD 40 – 60 per private car.
SIM card with data: SGD 3 for 1.25GB with 30-day validity.
Canadian Sky Backcountry Camping

If you enjoy outdoor camps and a countryside that is wild and untamed, Canada is the place for you. It is one of the most popular regions to go in a full out backcountry experience where you can sleep in a tent and relax in the wilderness.
Camp: Ontario parks' campsites start at CAD35 (~S$36) per campground, per night
10. Malaysia (Cameron Highlands )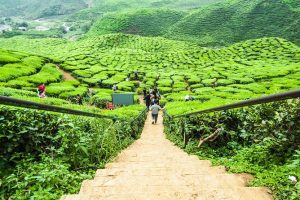 Threes so much to do in Cameron Highlands where you can have a great short trip. Apart from the natural Mossy Forest and Camerion Bharat Tea, there is also many lavish shopping areas, resorts, restaurants and spa that ensure a hassle-free trip. This is a place for perfect landscape and outdoor to some world-class accommodations and facilities.
Meals: SGD 5 – 10 per day.
Accommodation: SGD 5 – 15 per night in a hostel
Transportation: SGD 3 – 5 for a full day of either train or bus rides, SGD 8 – 15 for an overnight intercity bus ride
SIM card with data: SGD 8 for 2GB with 30-day validity
As always, check CashChanger whenever you exchange currencies or pay for your trips @
Web: https://cashchanger.co (Currency Exchange) / https://remit.cashchanger.co/ (Remittance)
Telegram: https://cashchanger.co/telegram
Facebook: https://fb.me/cashchanger
Instagram:https://www.instagram.com/cashchangercom/