Travelling to Mexico – 7.6 magnitude earthquake – a 7.6 magnitude earthquake at 02:05:06 (UTC+08:00) hit the Colima-Michoacan border region, Mexico, with a depth of 15.1 kilometers, 1:05pm local time.
MEXICO.
An earthquake of magnitude 7.4 occurred in the west of the state of Michoacán. The source lay at a depth of 25 km. The epicenter was located 103 km from the city of Colima. pic.twitter.com/NB4r4E3nu0

— Asif Tintoiya (@TintoiyaAsif) September 19, 2022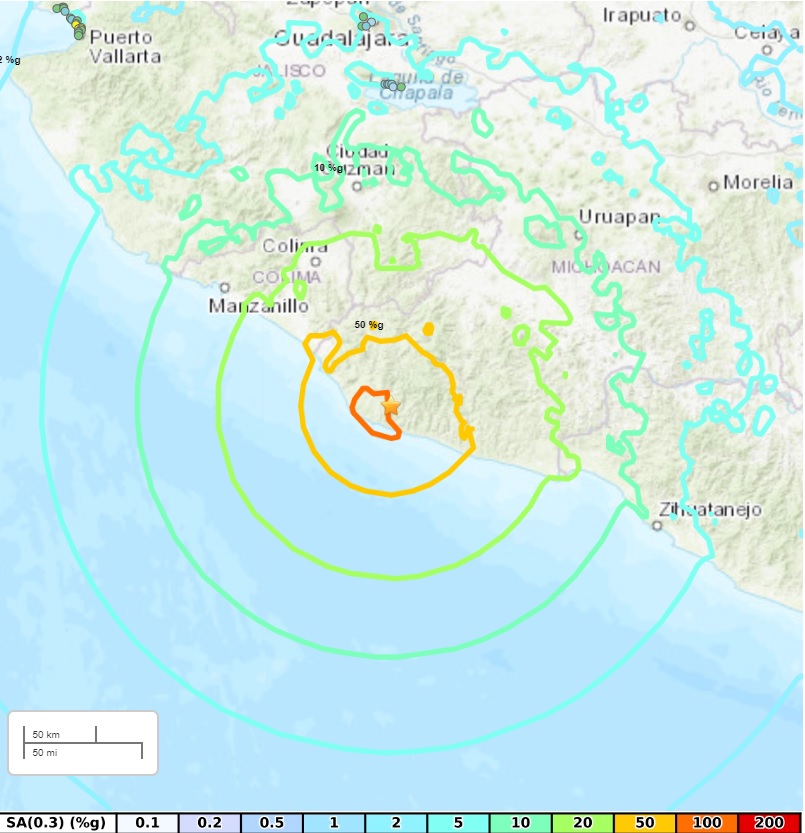 At least one person was killed by the quake, and floods were caused on the Pacific coast. There were no immediate reports of significant damage from the quake, according to the US Geologic Survey.
For two Canadians in Chapala, located south of Guadalajara – Roger Dupuis and Nancy Negus – it took a moment to understand what was happening.
"I thought Nancy was playing a trick on me by moving this big granite table, which I knew was not possible. It kind of felt like being on a boat, felt like you were on Jell-O. We weren't sure what to do." said Dupuis.
Earthquake hit off the coast of Mexico and our hotel room in Puerto Vallarta shook hard. #earthquake pic.twitter.com/e1jGsI1iQn

— Jon (DLC Included) (@itspapajon) September 19, 2022
They told reporters that the quake lasted for about 30 seconds and they had got up from the table and tried to find a room in their home where, "If something were to fall from the rooftop we wouldn't get crushed." If there was a next time, they reflected that they would go outside instead.
As usual, are you a money changer? Join us by leaving your contact here directly and stand to gain our whole suit of software and hardware for free to help digitize your business. 🙂
Missed our recent news? Catch up on news here https://stories.cashchanger.co/visitors-to-spanish-aragon-and-japan-motegi-motogp/
Compare & get latest best Exchange rates #SGDCAD #CADSGD #CAD #CanadianDollar #SingCanada https://cashchanger.co/singapore/sgd-to-cad
Compare Remittance best rates to send money from #Singapore to #Canada #加拿大 – https://remit.cashchanger.co/singapore/sgd-to-cad
Catch us on:
Web: https://cashchanger.co | https://remit.cashchanger.co/
Telegram: https://cashchanger.co/telegram
Facebook: https://fb.me/cashchanger
Instagram: https://www.instagram.com/cashchangercom/
#exchangerate #remittance #compareexchangerates #compareremittancerates #fxrates
Read more about Travelling to Mexico – 7.6 magnitude earthquake at https://www.theguardian.com/world/2022/sep/19/mexico-earthquake-magnitude-central-pacific-coast