Australia cancels Tennis Number 1 Novak Djokovic's Visa, title defense may be over – Tennis champion Djokovic had claimed on Tuesday on social media to have had an exemption to the country's vaccine requirements.
View this post on Instagram
However, the tennis star was left stranded at Melbourne's Tullamarine airport overnight amid a brewing online storm, and was later issued a letter by the Australian government saying his visa had been denied and that he would be removed from the country on Thursday. Australia's border force later confirmed his visa had been revoked.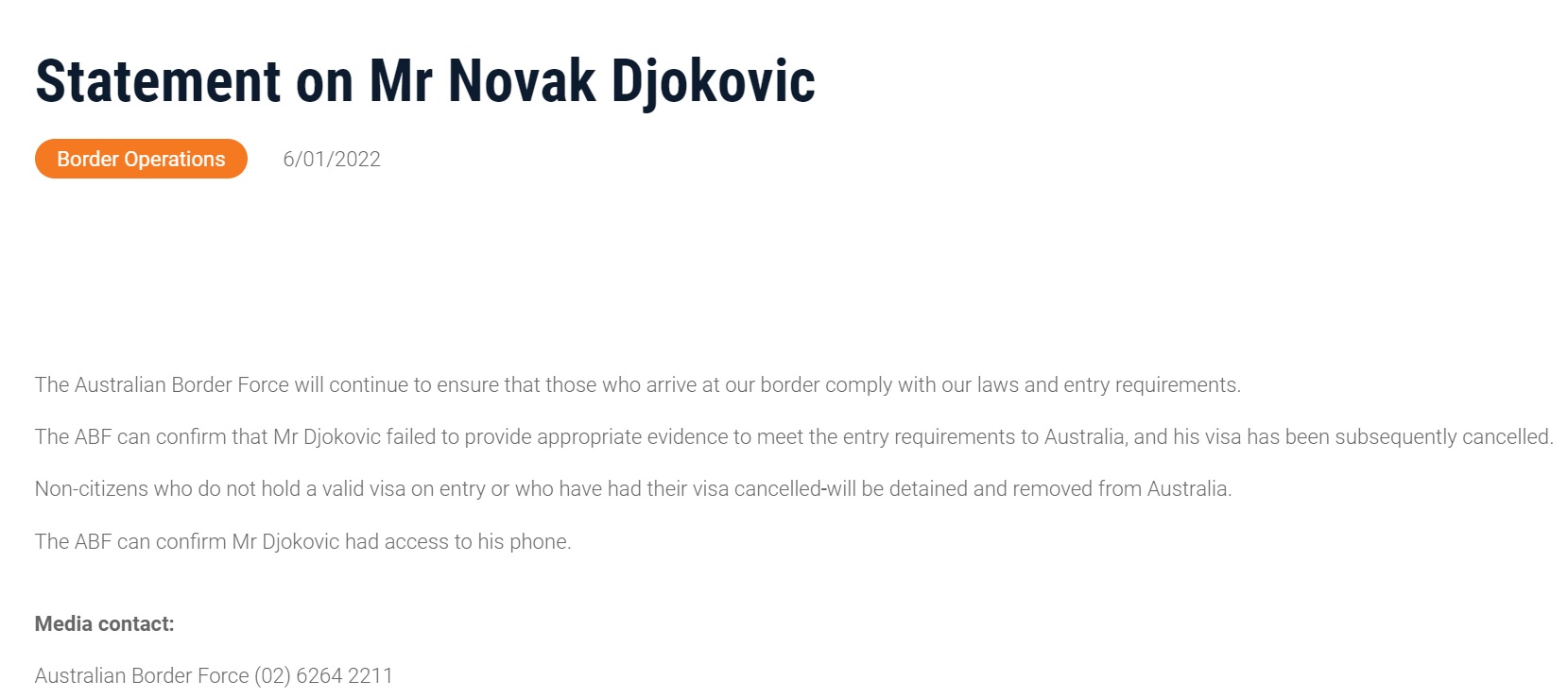 The ABF statement ended many months of uncertainty about Nole's participation in the curtain raiser Grand Slam tournament of the year because of Australia's strict Covid vaccination requirements.
Compare & get latest best Exchange rates #SGDAUD #AUDSGD #AUD #AussieDollar #Australia https://cashchanger.co/singapore/sgd-to-aud
Compare Remittance best rates to send money to #Aussie #Downunder #澳大利亚 #澳洲 – https://remit.cashchanger.co/singapore/sgd-to-aud
Missed yesterday's news? Catch up on news here https://stories.cashchanger.co/australia-versus-england-ashes-series-sydney/
Catch us on:
Web: https://cashchanger.co | https://remit.cashchanger.co/
Telegram: https://cashchanger.co/telegram
Facebook: https://fb.me/cashchanger
Instagram: https://www.instagram.com/cashchangercom/
#exchangerate #remittance #compareexchangerates #compareremittancerates #fxrates
Read more about Tennis Number 1 Novak Djokovic's title defense may be over at https://www.politico.eu/article/australia-denies-entry-novak-djokovic-visa-coronavirus-vaccine/