FREE COVERAGE – Covid-19 travel Protection – Singapore and many countries have all seen travellers numbers surging, in the period post pandemic. In conjunction with our partners, we are delighted to bring Free Coverage to all our Cashchanger users!
Simply click the banners or this link to sign up by 31st May 2022, to receive free Covid-19 insurance for the rest of 2022 (Yes! up to 31st December 2022) today.
On top of that, you get to enjoy supervised tele-ART at a negotiated rate of S$9 per test wherever you are.

Benefits of Worldwide Covid-19 Travel Protection
Up to S$1,000 Overseas Medical Expenses due to Covid-19 per person in 2022 (over unlimited trips). Minimum 6-hour hospital stay is required for claim to apply. If travelling back to home country outside Singapore for more than 30 consecutive days, coverage will be capped at S$200 (up to 20% of benefit).
Overseas Quarantine Allowance – Receive S$50/day (up to 5 days) if you are tested positive for COVID-19 and being placed on mandatory Quarantine outside Singapore.
In unfortunate even of Death due to Covid-19, a lump sum of S$10,000 should death occurs within 30 days from diagnosis of COVID-19 while overseas.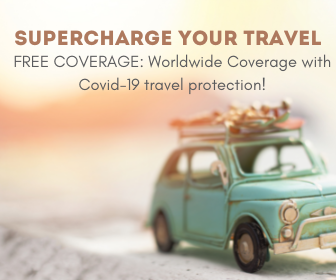 4. Pre-departure Tele-ART for $9 – After signing up, for countries requiring pre-departure ART checks, you will be entitled to this promotion as well
IMPORTANT NOTES
* Supervised tele-ART is conducted by MYCLINQ. The negotiated rate of S$9 (inclusive of GST) per test is valid till 31 Dec 2022, 23:59. This insurance plan is underwritten by AIA Singapore Private Limited (Reg. No. 201106386R ("AIA"). All insurance applications are subject to AIA's underwriting and acceptance. This is not a contract of insurance. The precise terms and conditions of this plan, including exclusions whereby the benefits under this plan may not be paid out, are specified in the policy contracts.
As usual, are you a money changer? Join us by leaving your contact here directly and stand to gain our whole suit of software and hardware for free to help digitize your business. 🙂
Missed our recent news? Catch up on news here https://stories.cashchanger.co/
Compare & get latest best Exchange rates #SGDPHP #PHPSGD #PHP #PESO #PHILIPPINESPESO #SingPhilippines #SingPH https://cashchanger.co/singapore/sgd-to-php
Compare Remittance best rates to send money from #Singapore to #菲律宾 – https://remit.cashchanger.co/singapore/sgd-to-php
Catch us on:
Web: https://cashchanger.co | https://remit.cashchanger.co/
Telegram: https://cashchanger.co/telegram
Facebook: https://fb.me/cashchanger
Instagram: https://www.instagram.com/cashchangercom/
#exchangerate #remittance #compareexchangerates #compareremittancerates #fxrates