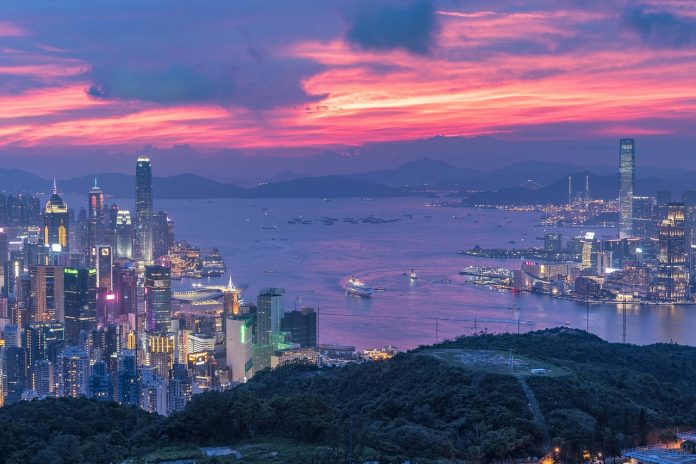 Hong Kong Visitors – Tips, Hacks, Tricks – Hey there! Get ready to embark on another exciting journey to Hong Kong. This bustling city is known for its vibrant culture, stunning skyline, and mouthwatering cuisine. Whether you're a repeat visitor or a first-timer, here are some tips, hacks, tricks, and reviews to make the most of your trip, and be sure to Compare & get the latest best Exchange rates #SGDHKD #HKDSGD #HKD #HongKongDollar #HongKong https://cashchanger.co/singapore/sgd-to-hkd
Octopus Card: The Octopus Card is your ultimate travel companion in Hong Kong. It's a rechargeable smart card that can be used for public transportation, including the MTR, buses, ferries, and even for making purchases at convenience stores and restaurants. Just tap and go! It saves you the hassle of buying individual tickets and offers discounted fares on transfers.
Explore Beyond Central: While Central is the heart of Hong Kong, don't forget to venture out and explore other neighborhoods. Visit the vibrant streets of Mong Kok for its lively markets and street food. Explore the artistic vibes of Sheung Wan and the trendy shops in Causeway Bay. And don't miss the charming fishing village of Sai Kung for fresh seafood and stunning coastal scenery.
Dim Sum Delights: Hong Kong is famous for its mouthwatering dim sum. Head to traditional teahouses and dim sum restaurants in places like Tim Ho Wan, Lin Heung Tea House, or Maxim's Palace for an authentic culinary experience. Don't miss out on classic dishes like siu mai, har gow, and BBQ pork buns.
Victoria Peak: A visit to Hong Kong is not complete without taking in the breathtaking views from Victoria Peak. Hop on the Peak Tram and ascend to the top for a panoramic vista of the city's skyline. Enjoy the stunning sunset or marvel at the city lights in the evening. Be sure to bring your camera!
Lantau Island: Escape the hustle and bustle of the city and take a trip to Lantau Island. Visit the famous Tian Tan Buddha, also known as the Big Buddha, and take in the serene surroundings. Explore the nearby Po Lin Monastery and indulge in vegetarian meals. Don't forget to ride the Ngong Ping 360 cable car for stunning views.
Temple Street Night Market: Dive into the vibrant street market culture at Temple Street Night Market in Kowloon. This bustling market comes alive in the evening, offering a wide range of goods, from clothing and accessories to electronics and street food. Bargain your way to some great deals and try local delicacies like clay pot rice and stinky tofu.
Symphony of Lights: Witness the dazzling Symphony of Lights, a synchronized light and sound show that illuminates the Hong Kong skyline. Grab a spot along the Tsim Sha Tsui Promenade or hop on a harbor cruise for the best views. The show takes place every night at 8 p.m. and is a mesmerizing spectacle.
Take a Junk Boat Ride: Experience Hong Kong's maritime culture by taking a junk boat ride. These traditional Chinese sailing vessels offer a unique way to explore the city's stunning harbor and nearby islands. You can rent a junk boat for a private excursion or join a group tour for a memorable adventure on the water.
In conclusion, Hong Kong has endless treasures to explore. By using the Octopus Card for convenient travel, venturing beyond Central, savoring delicious dim sum, visiting Victoria Peak and Lantau Island, exploring the Temple Street Night Market, enjoying the Symphony of Lights, and taking a junk boat ride, you'll create unforgettable memories. So pack your bags and get ready to immerse yourself in the vibrant energy of Hong Kong once again!
As usual, are you a money changer? Join us by leaving your contact here directly and stand to gain our whole suit of software and hardware for free to help digitize your business. 
Compare Remittance best rates to send money to #HK #香港 – https://remit.cashchanger.co/singapore/sgd-to-hkd
Missed our recent news? Catch up on news like Hong Kong Visitors – Tips, Hacks, Tricks here https://stories.cashchanger.co
Catch us on:
Web: https://cashchanger.co | https://remit.cashchanger.co/
Twitter: https://twitter.com/cashchanger
Telegram: https://cashchanger.co/telegram
Facebook: https://fb.me/cashchanger
Instagram: https://www.instagram.com/cashchangercom/
#exchangerate #remittance #compareexchangerates #compareremittancerates #fxrates