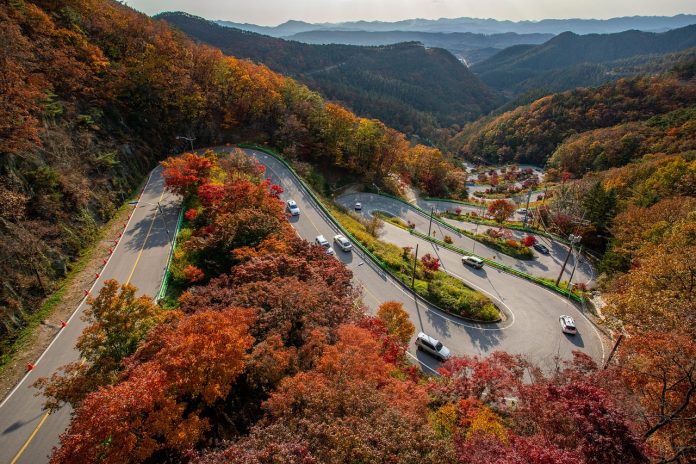 Visiting Korea – Tips, Hacks, Tricks – Annyeonghaseyo! If you're planning a trip to Korea, get ready for an amazing adventure. Korea is a country that seamlessly blends ancient traditions with modern attractions. Whether you're a repeat visitor or a first-timer, here are 8 tips, hacks, tricks, and reviews to make the most of your trip, and be sure to compare & get latest best Exchange rates for Korean Won #SGDKRW #KRWSGD #KRW #Won #SingKorea at https://cashchanger.co/singapore/sgd-to-krw
Embrace the K-Pop and K-Drama Craze: Korea is known for its vibrant entertainment industry. If you're a fan of K-Pop or K-Dramas, don't miss the opportunity to immerse yourself in the world of your favorite idols and actors. Visit places like Gangnam, Myeongdong, and Hongdae, which are known for their trendy shops, themed cafes, and live performances.
Opt for T-Money Card: To make your transportation around Korea easier, get yourself a T-Money card. This rechargeable card can be used on buses, subways, taxis, and even some convenience stores. It saves you the hassle of buying individual tickets and offers discounted fares on transfers.
Explore Beyond Seoul: While Seoul is a must-visit city, don't forget to explore other regions of Korea. Head to Busan, the bustling coastal city known for its stunning beaches, delicious seafood, and vibrant nightlife. Visit Jeju Island, a volcanic island with breathtaking landscapes and UNESCO World Heritage Sites. And don't miss the historic city of Gyeongju, known for its ancient temples, tombs, and cultural relics.
Indulge in Korean Cuisine: Korean food is a culinary delight that should not be missed. Try the iconic dishes like bibimbap, bulgogi, kimchi, and samgyeopsal (grilled pork belly). Explore the street food markets like Myeongdong and Gwangjang Market for a wide range of delicious snacks. And don't forget to enjoy some Korean barbecue, where you can grill your own meat at the table.
Relax in Traditional Hanbok: Experience the charm of traditional Korean culture by renting a hanbok, the traditional Korean attire. Many places in Seoul offer hanbok rental services, allowing you to wander around palaces, such as Gyeongbokgung or Changdeokgung, in elegant and colorful attire. It's a great way to capture stunning photos and feel like you've traveled back in time.
Stay Connected with Wi-Fi Egg: To stay connected while exploring Korea, consider renting a portable Wi-Fi egg. These devices provide high-speed internet access and can be carried around in your pocket. They are available for rent at major airports or can be booked online in advance.
Visit Traditional Markets: Dive into the local culture by visiting traditional markets like Namdaemun Market and Gwangjang Market. These bustling markets offer a wide variety of goods, from fresh produce and street food to clothing and souvenirs. Don't be afraid to bargain and sample some unique Korean street snacks.
Enjoy Korean Spa Culture: Treat yourself to a relaxing day at a jjimjilbang, a traditional Korean spa. These gender-segregated spas offer various sauna rooms, hot tubs, and even sleeping areas. Experience the Korean bathhouse culture, indulge in a rejuvenating scrub, and relax in the healing waters.
In conclusion, Korea is a fascinating destination that offers a blend of traditional and modern experiences. By embracing the K-Pop and K-Drama craze, trying the delicious Korean cuisine, exploring beyond Seoul, and immersing yourself in Korean culture, you'll have an incredible trip. So, pack your bags and get ready for another exciting adventure in Korea!
As usual, are you a money changer? Join us by leaving your contact here directly and stand to gain our whole suit of software and hardware for free to help digitize your business. 
Missed our recent news? Catch up on news like Visiting Korea – Tips, Hacks, Tricks here https://stories.cashchanger.co
Compare Remittance best rates to send money to Korea from Singapore #Seoul #韩国 #Singapore #Korea– https://remit.cashchanger.co/singapore/sgd-to-krw
Catch us on:
Web: https://cashchanger.co | https://remit.cashchanger.co/
Twitter: https://twitter.com/cashchanger
Telegram: https://cashchanger.co/telegram
Facebook: https://fb.me/cashchanger
Instagram: https://www.instagram.com/cashchangercom/
#exchangerate #remittance #compareexchangerates #compareremittancerates #fxrates