Magnitude 7.1 earthquake in Philippines, UNESCO site damaged – the Philppine island of Luzon bore the brunt of the quake, as strong tremors were felt through the capital Manila this morning.
Structures were reported damaged in the UNESCO World Heritage Site of Vigan, Ilocos Sur after the magnitude 7.1 to 7.3 earthquake.
2 people were killed in Benguet province, 1 in Abra province, and 1 more in another province, Interior Secretary Benjamin Abalos said in a news conference. 60 people were injured, he said.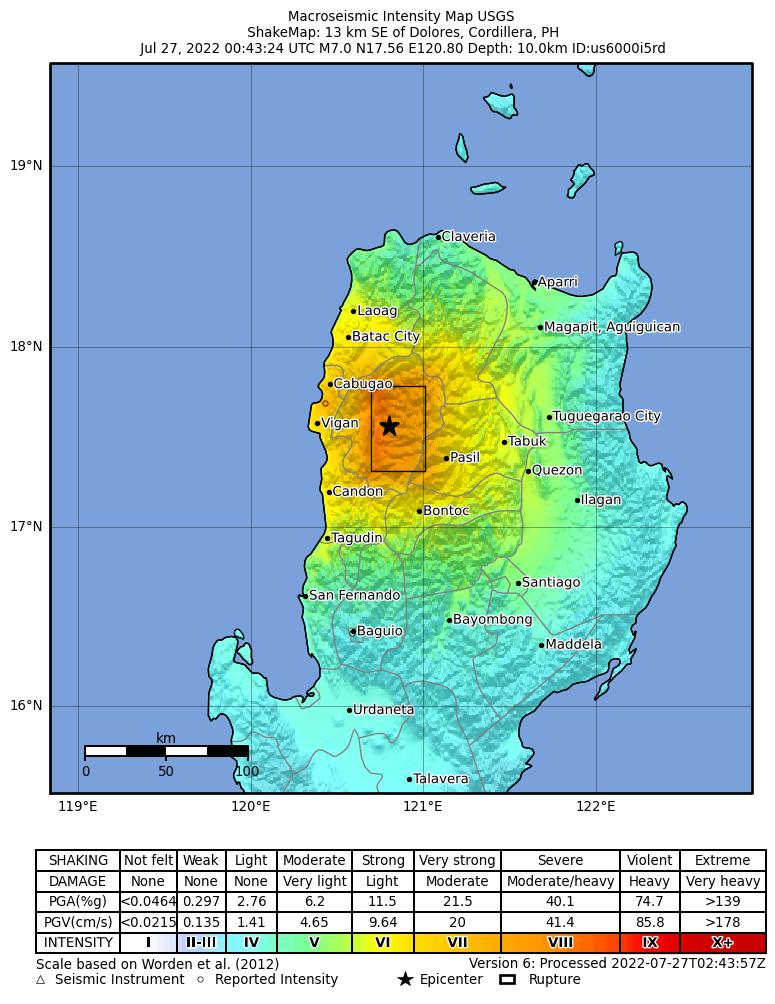 The earthquake struck about 11 kilometres southeast of the town of Dolores, at a depth of 10 kilometres, according to US Geological Survey data.
Structures damaged in UNESCO World Heritage Site of Vigan, Ilocos Sur after the magnitude 7.2 earthquake earlier this morning. Photo from Arlene Alegre Gajeton. pic.twitter.com/TX55TQ6Ean

— Berniemack Arellano (@habagatcentral) July 27, 2022
As usual, are you a money changer? Join us by leaving your contact here directly and stand to gain our whole suit of software and hardware for free to help digitize your business. 🙂
Missed our recent news? Catch up on news here https://stories.cashchanger.co/full-travel-reopening-may-come-soon/
Compare & get latest best Exchange rates #SGDPHP #PHPSGD #PHP #PESO #PHILIPPINESPESO #SingPhilippines #SingPH https://cashchanger.co/singapore/sgd-to-php
Compare Remittance best rates to send money from #Singapore to #菲律宾 – https://remit.cashchanger.co/singapore/sgd-to-php
Catch us on:
Web: https://cashchanger.co | https://remit.cashchanger.co/
Telegram: https://cashchanger.co/telegram
Facebook: https://fb.me/cashchanger
Instagram: https://www.instagram.com/cashchangercom/
#exchangerate #remittance #compareexchangerates #compareremittancerates #fxrates
Read more about Magnitude 7.1 earthquake in Philippines, UNESCO site damaged here https://www.bloomberg.com/news/articles/2022-07-27/earthquake-shakes-philippines-luzon-island#xj4y7vzkg