Meet the new CashChanger –
You might have realised that CashChanger looks a little different today. No your eyes are not playing tricks on you.
We've did a comprehensive facelift with one motive – to make rates easier to find and be understood.
So here's a quick walk through on the top 5 new features of the brand new CashChanger:
1) Country Selector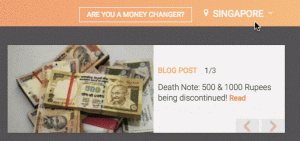 For our friends in Malaysia, we're now reporting rates from a few money changers in Malaysia, in both Johor Baru and Kuala Lumpur.
You can also access CashChanger in Malaysia at https://cashchanger.my
2) I have / I want widget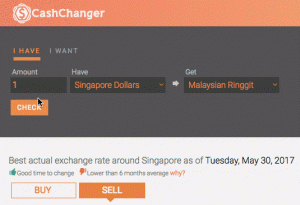 We've added a easy widget on our homepage and all currency pages so you'll be able to calculate how much you'll be getting exactly.
3) Buy / Sell rates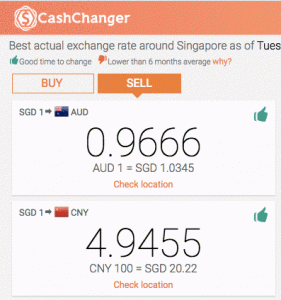 This is one of the most asked feature: we are now making "Buy" rates more accessible. If you are holding foreign currency and you're looking at getting SGD (or MYR for our Malaysian friends), you should be toggling "Buy" rates instead.
4) Trends Chart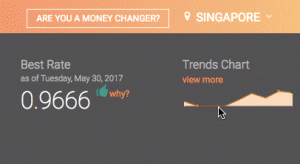 5) More interesting content

Our blog content is now more visible on our homepage. So expect to read more about awesome stories regarding forex trends or awesome travel escapades to inspire your next dream trip.
As always, do ping us directly for any feedback, and we'll be happy to hear what you have in mind.
Are you a money changer? Join us by leaving your contact here directly and stand to gain our whole suit of software and hardware for free to help digitize your business. 🙂
Missed our recent news? Catch up on news like Meet the new CashChanger here https://stories.cashchanger.co/
Compare & get latest best Exchange rates #SGDUSD #USDSGD #USD #Dollar #SingUS https://cashchanger.co/singapore/sgd-to-usd
Compare Remittance best rates to send money from #Singapore to #US #America – https://remit.cashchanger.co/singapore/sgd-to-usd
Catch us on:
Web: https://cashchanger.co | https://remit.cashchanger.co/
Telegram: https://cashchanger.co/telegram
Facebook: https://fb.me/cashchanger
Instagram: https://www.instagram.com/cashchangercom/
#exchangerate #remittance #compareexchangerates #compareremittancerates #fxrates