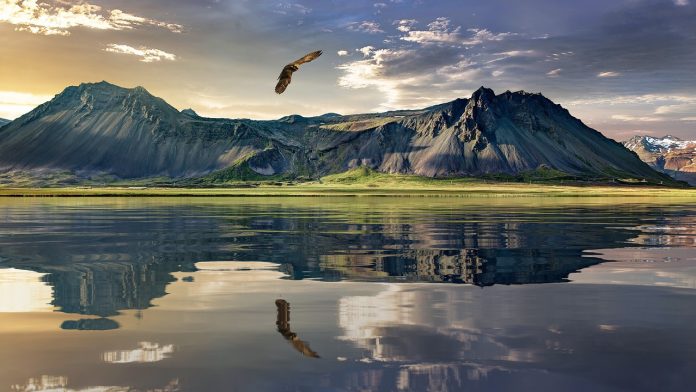 New Zealand Visitors – Tricks, Hacks and Tips – Kia ora! It sounds like you're planning another epic adventure to the stunning landscapes of New Zealand. Known for its breathtaking scenery, outdoor activities, and Maori culture, New Zealand offers endless opportunities for exploration. Whether you're a repeat visitor or a first-timer, here are some tips, hacks, tricks, and reviews to make the most of your trip.  Compare & get latest best Exchange rates #SGDNZD #NZDUSD #NZD #NZDollar #SingNZD  https://cashchanger.co/singapore/sgd-to-nzd
Pack for All Seasons: New Zealand's weather can be unpredictable, so it's essential to pack layers and be prepared for various conditions. From sunny beaches to snowy mountains, you might experience all four seasons in a single day. Don't forget your waterproof jacket, comfortable shoes, and a hat for sun protection.
Explore Both Islands: New Zealand is comprised of two main islands, the North Island and the South Island, each offering its own unique beauty. Make sure to explore both if you have the time. From the geothermal wonders of Rotorua and the vibrant city life of Auckland in the North, to the majestic fjords of Milford Sound and the adventure capital of Queenstown in the South, there's something for everyone.
Discover Maori Culture: Immerse yourself in the rich Maori heritage by visiting cultural sites, attending a cultural performance, or participating in a traditional hangi feast. Learn about the Maori legends, try your hand at a haka (war dance), and gain insights into the indigenous way of life. It's a fantastic opportunity to connect with the cultural roots of New Zealand.
Outdoor Adventure: New Zealand is a haven for outdoor enthusiasts. Whether you're into hiking, skiing, bungee jumping, or water sports, there's an adventure waiting for you. Explore the Tongariro Alpine Crossing, go glacier hiking in Franz Josef, or experience the adrenaline rush of a jet boat ride. Get ready to unleash your inner thrill-seeker.
Indulge in Local Cuisine: New Zealand offers a delectable array of culinary delights. Don't miss the chance to try traditional Maori hangi, sample the famous New Zealand lamb, or indulge in a Pavlova, a popular dessert. Pair your meal with a glass of New Zealand's world-renowned Sauvignon Blanc or Pinot Noir for a complete dining experience.
Utilize Public Transportation: New Zealand has a well-connected public transportation system, making it easy to get around. Consider using buses, trains, or ferries to explore different regions. If you prefer more flexibility, renting a car or a campervan allows you to venture off the beaten path and discover hidden gems.
Experience the Great Walks: New Zealand is home to several spectacular Great Walks, showcasing its pristine natural beauty. Whether it's the Milford Track, the Abel Tasman Coast Track, or the Tongariro Northern Circuit, these multi-day hikes offer unforgettable experiences. Book in advance and be prepared for a true wilderness adventure.
Connect with the Locals: New Zealanders, also known as Kiwis, are known for their friendly and laid-back nature. Don't hesitate to strike up a conversation, ask for recommendations, or join a local activity. Kiwis love sharing their passion for their country, and you might even make lifelong friends along the way.
In conclusion, New Zealand is a traveler's dream destination, offering awe-inspiring landscapes, thrilling adventures, rich cultural experiences, and mouthwatering cuisine. By packing for all seasons, exploring both islands, discovering Maori culture, embracing outdoor adventures, indulging in local cuisine, utilizing public transportation, experiencing the Great Walks, and connecting with the locals, you'll create unforgettable memories on your visit.
So, get ready to immerse yourself in the beauty of Aotearoa, the Land of the Long White Cloud!
As usual, are you a money changer? Join us by leaving your contact here directly and stand to gain our whole suit of software and hardware for free to help digitize your business. 
Missed our recent news? Catch up on earlier news like New Zealand Visitors – Tricks, Hacks and Tips for You here https://stories.cashchanger.co
Compare Remittance best rates to send money from #Singapore to #NewZealand #NZ #新西兰 – https://remit.cashchanger.co/singapore/sgd-to-nzd
Catch us on:
Web: https://cashchanger.co | https://remit.cashchanger.co/
Twitter: https://twitter.com/cashchanger
Telegram: https://cashchanger.co/telegram
Facebook: https://facebook.com/cashchanger
Instagram: https://www.instagram.com/cashchangercom/
#exchangerate #remittance #compareexchangerates #compareremittancerates #fxrates