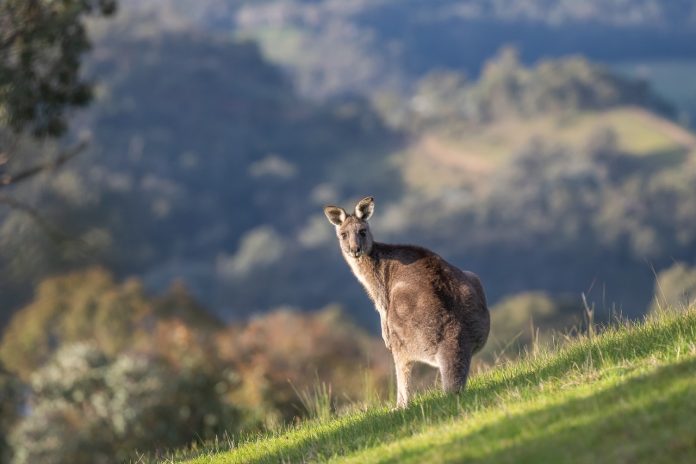 Winter Travellers to Australia – Tips, Hacks, Tricks – G'day, mate! It sounds like you're gearing up for another unforgettable adventure Down Under. Australia is a vast and diverse country, offering breathtaking landscapes, unique wildlife, and vibrant cities. Whether you're a repeat visitor or a first-timer, here are some tips, hacks, tricks, and reviews to make the most of your trip. Do remember before your trip to Compare & get latest best Exchange rates #SGDAUD #AUDSGD #AUD #AussieDollar  #Australia https://cashchanger.co/singapore/sgd-to-aud
Stay Sun-Safe: Australia is known for its abundant sunshine, so don't forget to pack sunscreen, a hat, and sunglasses. Protect yourself from the harsh Australian sun, especially during the summer months. Slip, slop, slap, and wrap!
Explore the Great Outdoors: Australia is a nature lover's paradise. From the iconic Great Barrier Reef to the stunning landscapes of the Outback, there's an abundance of natural wonders to explore. Take a hike in the Blue Mountains, go snorkeling in the Whitsundays, or embark on a road trip along the Great Ocean Road. The possibilities are endless.
Embrace the Coastal Lifestyle: With thousands of kilometers of coastline, Australia boasts some of the world's most beautiful beaches. Whether you're a surfer, sunbather, or beachcomber, make sure to visit the famous Bondi Beach in Sydney, the pristine Whitehaven Beach in the Whitsundays, or the breathtaking Wineglass Bay in Tasmania. Don't forget your swimsuit!
Try Australian Cuisine: Australia has a thriving food scene influenced by its multicultural population. Don't miss the opportunity to savor Australian classics like a juicy steak or a hearty meat pie. Explore the trendy cafes in Melbourne, sample fresh seafood in Sydney's fish markets, or indulge in a traditional Aussie barbecue. Your taste buds will thank you!
Immerse Yourself in Aboriginal Culture: Australia's Indigenous heritage is rich and diverse. Take the time to learn about the local Aboriginal cultures and their traditions. Visit cultural centers, join guided tours, or participate in art workshops to gain insights into the world's oldest living culture.
Take Advantage of Public Transport: Australia's major cities have efficient public transportation systems. Use the Opal card in Sydney, the Myki card in Melbourne, and the go card in Brisbane to get around easily. It's a cost-effective way to explore the city and its surrounding areas.
Wildlife Encounters: Australia is renowned for its unique wildlife. Get up close and personal with kangaroos, koalas, and wombats at wildlife sanctuaries or national parks. Don't miss the chance to visit Kangaroo Island in South Australia, where you can spot sea lions, penguins, and even swim with dolphins.
Experience Aussie Festivals: Australia loves a good celebration, so make sure to check out local festivals and events happening during your visit. From the Sydney New Year's Eve fireworks extravaganza to the vibrant Adelaide Fringe Festival, there's always something exciting going on.
In conclusion, Australia offers a world of adventure and exploration. By staying sun-safe, embracing the great outdoors, immersing yourself in the coastal lifestyle, trying Australian cuisine, learning about Aboriginal culture, utilizing public transport, enjoying wildlife encounters, and experiencing Aussie festivals, you'll create incredible memories on your visit. So, get ready to have a ripper of a time in the Land Down Under!
As usual, are you a money changer? Join us by leaving your contact here directly and stand to gain our whole suit of software and hardware for free to help digitize your business. 
Missed our recent news? Catch up on earlier news like Winter Travellers to Australia – Tips, Hacks, Tricks here https://stories.cashchanger.co/indonesia-massive-7-6-magnitude-earthquake-tsunami-warnings/
Compare Remittance best rates to send money to Australia #Aussie #Downunder #澳大利亚 #澳洲 – https://remit.cashchanger.co/singapore/sgd-to-aud
Catch us on:
Web: https://cashchanger.co | https://remit.cashchanger.co/
Twitter: https://twitter.com/cashchanger
Telegram: https://cashchanger.co/telegram
Facebook: https://facebook.com/cashchanger
Instagram: https://www.instagram.com/cashchangercom/
#exchangerate #remittance #compareexchangerates #compareremittancerates #fxrates