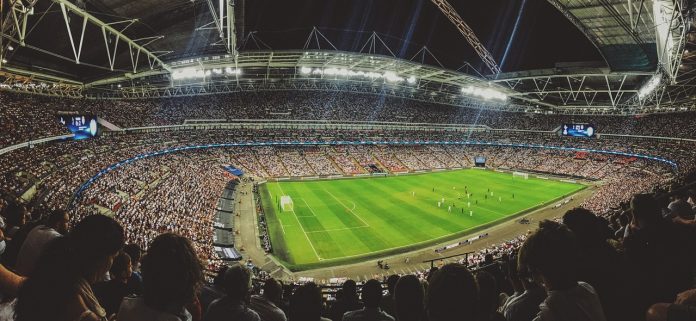 Visiting United States – Attractions Dining Entertainment – Welcome back to the United States, traveler! Whether it's your second or tenth time here, there are always new and exciting things to explore. From world-famous landmarks to hidden gems, there's something for everyone in this diverse and vibrant country. Before you fly as usual, do compare & get latest best Exchange rates #SGDUSD #USDSGD #USD #Dollar #SingUS https://cashchanger.co/singapore/sgd-to-usd
Attractions
Let's start with the attractions. Of course, you might have been to the classics like the Grand Canyon, the Statue of Liberty, and the Golden Gate Bridge, but if you're looking for something new and off the beaten path, consider checking out:
Zion National Park in Utah: This stunning park is known for its towering red rock formations, breathtaking canyons, and challenging hikes. The views are absolutely worth the effort, and there are plenty of options for all skill levels.
New Orleans, Louisiana: This city is known for its rich history, unique culture, and amazing food. Take a stroll through the French Quarter, visit a jazz club, or try some of the famous Cajun cuisine.
Portland, Oregon: This quirky city is a haven for artists, foodies, and nature lovers. Explore the local craft beer scene, take a hike in Forest Park, or browse the many galleries and boutiques.
Dining
Now, let's move on to dining. The United States is a melting pot of cultures, and that's reflected in its cuisine. Some must-try dishes include:
BBQ: Depending on where you are in the country, you'll find different styles of barbecue, but some of the most famous include Kansas City-style ribs, Texas-style brisket, and Memphis-style pulled pork.
Lobster rolls: If you're near the coast, be sure to try a classic New England lobster roll, with juicy chunks of lobster meat, buttery bread, and a sprinkle of herbs.
Southern fried chicken: This classic dish is crispy, juicy, and oh-so-delicious. You can find it all over the country, but some of the best is found in the Southern states.
Entertainment
Last but not least, let's talk entertainment. The United States is home to some of the world's most iconic music and sports scenes, as well as a thriving arts and culture scene. Here are some options to consider:
Broadway in New York City: Catch a show on the Great White Way, whether it's a classic like "The Phantom of the Opera" or a newer hit like "Hamilton."
Live music in Nashville, Tennessee: Known as the "Music City," Nashville is the birthplace of country music and is home to countless live music venues. Catch a show at the Grand Ole Opry or explore the local honky-tonks.
Sports games: Depending on the time of year and where you are in the country, you can catch a game of basketball, football, baseball, or hockey. Some of the most famous teams include the Los Angeles Lakers, New York Yankees, and New England Patriots.
So there you have it, some attractions, dining, and entertainment options to explore on your repeat visit to the United States. Enjoy your trip and soak up all the culture and diversity this country has to offer!
As usual, are you a money changer? Join us by leaving your contact here directly and stand to gain our whole suit of software and hardware for free to help digitize your business. 
Missed our recent news? Catch up on news like Visiting United States – Attractions Dining Entertainment here https://stories.cashchanger.co
Compare Remittance best rates to send money from #Singapore to #US #America – https://remit.cashchanger.co/singapore/sgd-to-usd
Catch us on:
Web: https://cashchanger.co | https://remit.cashchanger.co/
Twitter: https://twitter.com/cashchanger
Telegram: https://cashchanger.co/telegram
Facebook: https://fb.me/cashchanger
Instagram: https://www.instagram.com/cashchangercom/
#exchangerate #remittance #compareexchangerates #compareremittancerates #fxrates