Want a Brexit holiday ?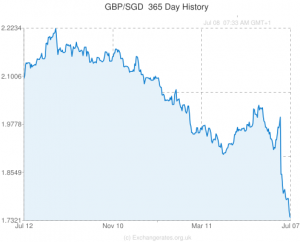 Since the Sterling Pound (GBP) have been plunging down, (getting as low as 1 SGD @ 1.7399 GBP as of writing), it had sparked a great opportunity for tourists to that sweet favourable vacation in the United Kingdom (UK).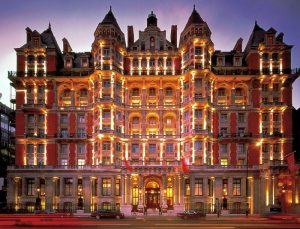 Hotel booking rates in London had drastically dropped its price by almost half.
According to Hotels.com®'s Hotel Price Index™ for 2015, a traveler pays an average of 347 SGD per night for a hotel room in London. After Brexit , the same hotel room could have went as low as half price!
There's a five-star hotel in London's West End which can be gotten for as low as 176 SGD per room per night and that's during London's peak travel season in August.
4 star hotels in Central London can be gotten for as low as 110 SGD.
The situation had gotten sweeter with the Singaporean Dollar (SGD) going stronger, riding on the backs of a strong economy. Add this with Brexit causing the GBP to hit 30-year lows, traveling to UK had never been better.
Our verdict:
Now is the best time to book your much awaited holidays in UK!
Once you have decide to say yes!, you might want to check and get your GBP rates here: http://cashchanger.co/sgd-to-gbp
Have a great Brexit holiday!
As usual, are you a money changer? Join us by leaving your contact here directly and stand to gain our whole suit of software and hardware for free to help digitize your business. 🙂
Missed yesterday's news? Catch up on news like want a Brexit holiday here https://stories.cashchanger.co
Compare & get latest best Exchange rates #SGDGBP #GBPSGD #POUNDS #SGD – https://cashchanger.co/singapore/sgd-to-gbp
Compare Remittance best rates to send money to #England #UK #Britain #英国 – https://remit.cashchanger.co/singapore/sgd-to-gbp
Catch us on:
Web: https://cashchanger.co | https://remit.cashchanger.co/
Telegram: https://cashchanger.co/telegram
Facebook: https://fb.me/cashchanger
Instagram: https://www.instagram.com/cashchangercom/
#exchangerate #remittance #compareexchangerates #compareremittancerates #fxrates