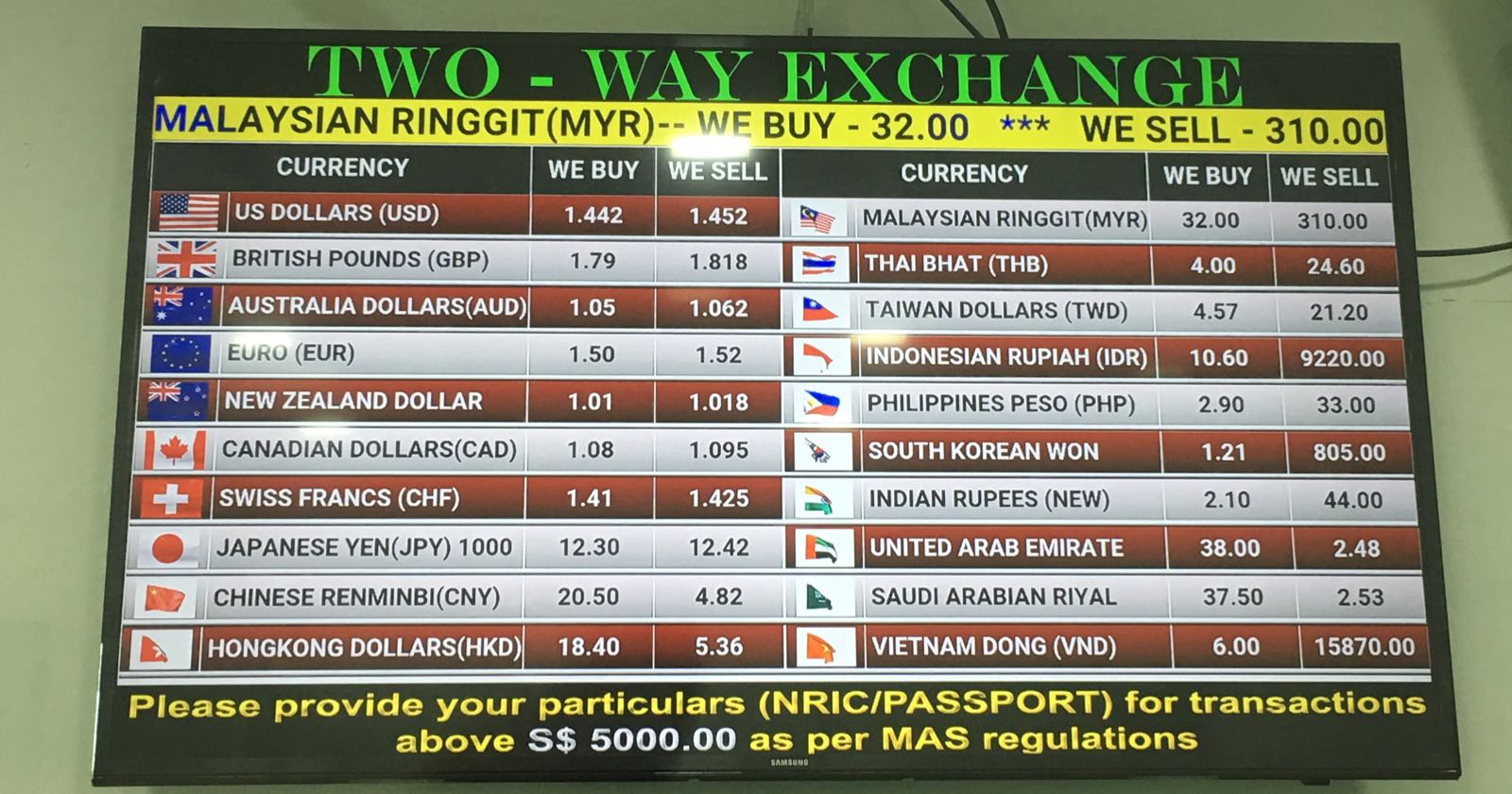 One of the most asked question on our web chat: when will the Cashchanger rates be updated?
If you're looking at CashChanger earlier in the day, you'd realize that there are not many money changers listing their rates.
That is because most money changers fix their rates for the day between 10am to 11.30am.
Most money changers would need to have their stock of foreign currencies in their shops before they could decide what price they could sell (or buy).
So with this, we hope we could answer some of you early risers.
As always, do ping us directly for any feedback, and we'll be happy to hear what you have in mind. Also, if you're looking for any currency that isn't listed, do let us know.
As usual, are you a money changer? Join us by leaving your contact here directly and stand to gain our whole suit of software and hardware for free to help digitize your business. 🙂
Missed our recent news? Catch up on news like when will the CashChanger rates be updated here https://stories.cashchanger.co
Compare & get latest best Exchange rates #SGDUSD #USDSGD #USD #Dollar #SingUS https://cashchanger.co/singapore/sgd-to-usd
Compare Remittance best rates to send money from #Singapore to #US #America – https://remit.cashchanger.co/singapore/sgd-to-usd
Catch us on:
Web: https://cashchanger.co | https://remit.cashchanger.co/
Telegram: https://cashchanger.co/telegram
Facebook: https://fb.me/cashchanger
Instagram: https://www.instagram.com/cashchangercom/
#exchangerate #remittance #compareexchangerates #compareremittancerates #fxrates