Ever wanted to go on a cruise trip but felt it would drill a hole in your pocket? Fear not for here are a few cruise liners that don't require you to be a millionaire!
MSC CRUISE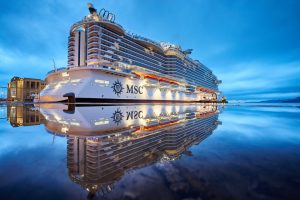 One awesome perk offered by MSC Cruises if you're cruising on a budget? Kids under 11 always sail free, and kids 12 to 17 sail for free on certain trips and at certain times of the year.
Also, Caribbean itineraries on this high-quality line can be particularly cheap — in some cases, less than $100 per night. But low rates are a guarantee no matter where you've traveling.
HOLLAND AMERICA LINE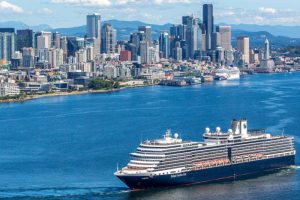 While not as cheap as some other lines, Holland America is a bargain compared to its competitors in the upscale space, like Cunard and Silversea. You can cruise for one to 113 days with Holland, choosing from a wide swath of worldwide destinations like Northern Europe, the Mediterranean, Australia and Asia. U.S News & World Report highlighted the cruise line's "refined atmosphere" and "spacious suites," among other attributes.
Up for a real adventure? Book one of Holland's "grand voyages," which offer a more immersive experience and tend to be longer than your average cruise. One must-book itinerary spans 27 days and visit ports in Japan, China and Taiwan.
NORWEGIAN CRUISE LINE
Norwegian gets high marks for being a fun, laid-back cruise line that won't break the bank. You'll get to enjoy a relaxed yet upscale experience at a fraction of the price. You can pick from an array of journeys that last three to 21 days, with destinations like Alaska, Cuba, Hawaii and many others on the list. As a bonus, U.S. News & World Report pointed out that Norwegian has special cabins designed for solo travelers.
For more savings, consider a 7-day jaunt through the Western Caribbean for a cool $359 per person.
ROYAL CARIBBEAN INTERNATIONAL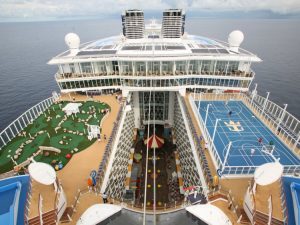 Not only is Royal Caribbean one of the largest cruise lines out there, it's also one of the friendliest to your bank account.You can visit more than 260 ports in 68 countries across six continents, so you're sure to find an itinerary that makes everyone in your traveling party happy.
You can find some great deals on Royal Caribbean cruises. For $788 and up, take a 14-night "snowbird migration" cruise from Quebec City to Fort Lauderdale Florida. This cruise stops at ports in Prince Edward Island, Nova Scotia, New Brunswick, Maine, Massachusetts, Orlando and the Bahamas, so you'll get to explore a wide variety of terrains and climates.
If you've been delaying your holiday for long, now might be the best time to break a leg! Time to explore the depths of this inexplicable world!
–Cited from FarAndWide
To make the most of your trip, do not forget to check the best exchange rates on CashChanger before embarking on an adventure.
Click click click!
Web: https://cashchanger.co
Telegram: https://cashchanger.co/telegram
Facebook: https://fb.me/cashchanger