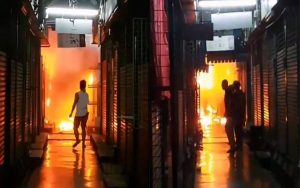 With the world famous Chatuchak market in Thailand blazed to the grounds by a fire, tourists can no longer dwell in the aesthetic pleasure once offered by this market. Fret not! for there other markets in Asia that are as vibrant or perhaps more vibrant than the Chatuchak market.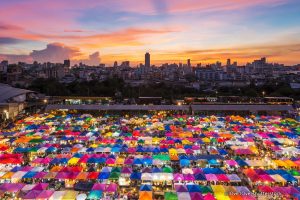 ROT FAI MARKET, BANGKOK
Vintage goods, Mao Kitsch, and antique furniture are the special attractions at this night festival. Open Thursday to Friday from 5 p.m. to midnight, this open-air bazaar is a hub of activity, drawing crowds to more than 2000 stalls spanning clothing and snacks.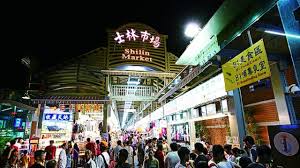 SHILIN NIGHT MARKET, TAIPEI
The Shilin Night Market in Taipei is one of the largest, most popular night markets in Taiwan with regard to food, and also one of the most popular points of Taipei's night life among visitors.Shilin night market is one of the attractions that must be visited when in Taipei, the sites, scents and bargains are enough to plan a second visit – you can never get enough!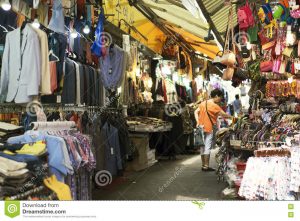 NAMDAEMUN MARKET, SOUTH KOREA
Established over 50 years ago, Namdaemum Market is the largest of its kind in Seoul. Open round-the-clock, the market boasts over 10,000 vendors, wholesalers, and retailers. While the market operates every day, wholesalers and vendors cater their open hours according to the visitors. Expect to find anything from food to hiking gear.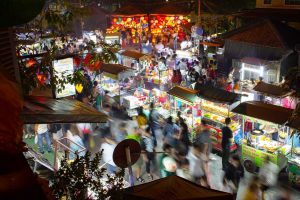 HOI AN NIGHT MARKET, VIETNAM
Hoi An Night Market, occupying Nguyen Hoang Street in the centre of town, consists of over 50 local vendors selling a variety of local snacks, trinkets, clothing, jewellery, and accessories. Widely regarded as one of the most popular markets in Vietnam, it occupies a 300-metre-long street that overlooks Thu Bon River and is illuminated by hundreds of colourful lanterns, making a popular spot for photography as well.
— Cited from DestinAsian
Missed yesterday's news? Catch up on news like Breathtaking Street Markets to visit in Asia here https://stories.cashchanger.co/
Compare & get latest best Exchange rates for #Taiwan #SGDTWD #TWDSGD #TWD #TAIWANDOLLAR – https://cashchanger.co/singapore/sgd-to-twd
Compare Remittance best rates to send money from #Taiwan #台湾 – https://remit.cashchanger.co/singapore/sgd-to-twd
Catch us on:
Web: https://cashchanger.co | https://remit.cashchanger.co/
Telegram: https://cashchanger.co/telegram
Facebook: https://fb.me/cashchanger
Instagram: https://www.instagram.com/cashchangercom/
#exchangerate #remittance #compareexchangerates #compareremittancerates #fxrates