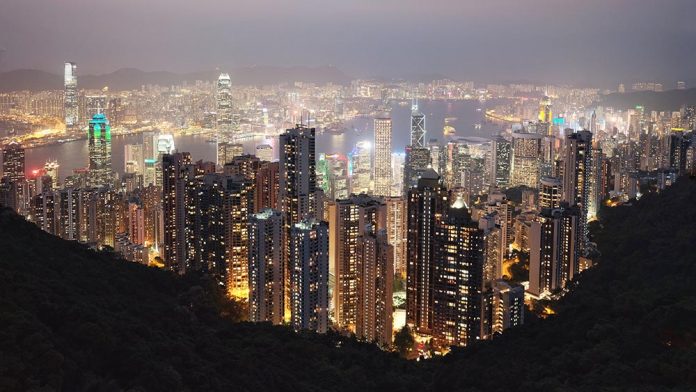 Change your HKD money in Singapore – Hong Kong – one of the more popular travel destinations for Singaporeans looking for an urban getaway.
Filled to the brim with a glorious street food culture and even cheaper shopping – largely due to the country's lack of consumer tax – its a great place to be in for those looking for a short getaway.
But just one word of advice – please bring enough Hong Kong dollars (HKD) to fuel your holiday. Hong Kong money changers offer rates that differ hugely as compared to what you get here.
Here's the data straight from a few street money changers around the downtown Mong Kok and Tsim Sha Tsui area all on 18 May 2016 when we were there:
This one is at Tsim Sha Tsui: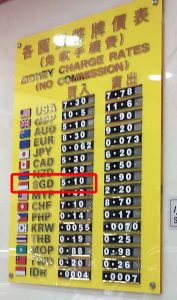 Also another one at Tsim Sha Tsui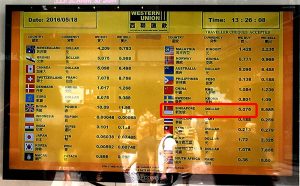 This is from Mong Kok: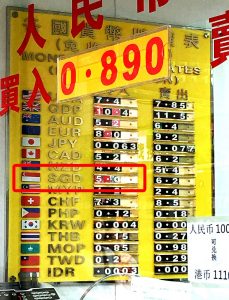 Ironically, DBS in Hong Kong is offering indicative rates closer to you'll get locally: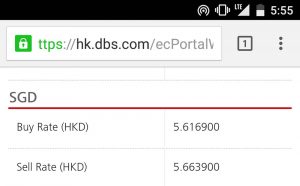 At such a huge difference in rates, DBS rates would translate to an additional HK$600 for every S$1000.
That is, if you hold a DBS account, and you're drawing cash from a DBS ATM. If you're withdrawing money off a Hong Kong banking establishment, a service fee would be charged on top of the foreign bank rate.
In case you need to know; this is the usual cost of items in Hong Kong.
To save money (and precious holidaying time) while in Hong Kong, do yourself a favour – get your money changed in Singapore.
To find out the best money changer rates in Singapore – check out our latest currency to be supported – Hong Kong Dollars.
As usual, are you a money changer? Join us by leaving your contact here directly and stand to gain our whole suit of software and hardware for free to help digitize your business. 🙂
Missed our recent news? Catch up on news like change your HKD money in singapore here https://stories.cashchanger.co
Compare & get latest best Exchange rates #SGDHKD #HKDSGD #HKD #HongKongDollar #HongKong https://cashchanger.co/singapore/sgd-to-hkd
Compare Remittance best rates to send money to #HK #香港 – https://remit.cashchanger.co/singapore/sgd-to-hkd
Catch us on:
Web: https://cashchanger.co | https://remit.cashchanger.co/
Telegram: https://cashchanger.co/telegram
Facebook: https://fb.me/cashchanger
Instagram: https://www.instagram.com/cashchangercom/
#exchangerate #remittance #compareexchangerates #compareremittancerates #fxrates