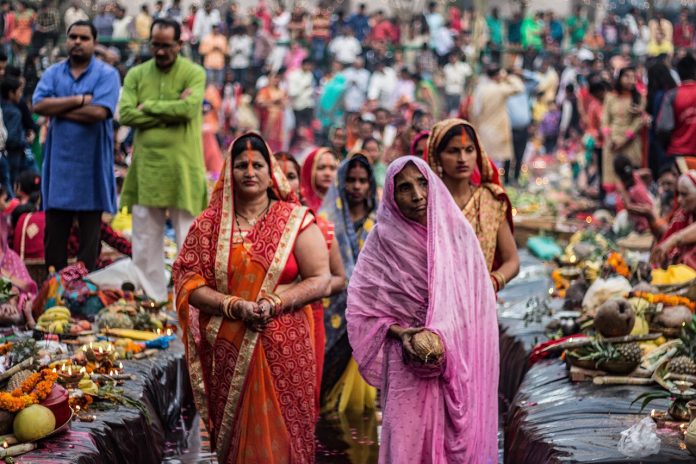 Incredible India – Visit attractions, enjoy the culture in this vast and diverse country with a rich cultural heritage and a wide range of attractions to explore. The best itinerary for you will depend on your interests and how much time you have.
Keep in mind that India is a large country with many states and diverse cultures, so plan your trip accordingly. Also, It is important to keep in mind that the country is known to be quite chaotic, and the traffic and transportation infrastructure may not be as efficient as in other developed countries, so it's important to be flexible and not to over plan your itinerary.
Be aware of the cultural differences and customs in India, and to be respectful of them. It's also important to be prepared for the heat and humidity, as well as the potential for pollution and noise in some areas.
When planning your itinerary, it's also a good idea to factor in some time for rest and relaxation, as the pace of travel in India can be quite hectic. Consider including some downtime in your itinerary, so you can relax and recharge before moving on to the next destination.
It's also a good idea to book accommodations in advance, as finding a place to stay on short notice can be challenging in some areas. Also, it's recommended to book tours, guides and transportation in advance, as they can fill up quickly, especially during peak travel seasons.
Finally, it's important to be aware of the potential health risks in India and to take the necessary precautions to stay healthy. Make sure to stay hydrated, protect yourself from the sun, and be mindful of the food you're eating to avoid getting sick. Make sure to have all necessary vaccinations and medications before traveling.
Here's an example of a suggested itinerary for first-time travelers to India:
Golden Triangle: This itinerary covers the cities of Delhi, Agra, and Jaipur, which are known as the Golden Triangle of India. Visitors can explore the historic monuments of Delhi, such as the Red Fort and Qutub Minar, and take a rickshaw ride through the crowded streets of Old Delhi. Next, they can visit the iconic Taj Mahal in Agra and the imposing Amber Fort in Jaipur. 
South India: This itinerary covers the southern states of India, such as Kerala, Tamil Nadu and Karnataka. Visitors can explore the backwaters of Kerala, visit the ancient temples of Tamil Nadu and the hill stations of Karnataka.
Rajasthan: This itinerary covers the desert state of Rajasthan, known for its colorful culture, historic forts, and palaces. Visitors can explore the Blue City of Jodhpur, visit the stunning Mehrangarh Fort, and take a camel safari in the Thar Desert.
Goa: This itinerary covers the coastal state of Goa, known for its beaches, lively nightlife, and Portuguese-influenced architecture. Visitors can relax on the beaches of Anj and Baga, explore the historic churches and temples, and sample the local seafood cuisine.
Himachal Pradesh: This itinerary covers the mountainous state of Himachal Pradesh, known for its natural beauty and adventure activities. Visitors can take a trek to the famous Triund and other trekking routes, Visit the famous temples like Jwala ji Temple, Naina Devi Temple, and explore the local culture and festivals.
Mumbai: This itinerary covers the city of Mumbai, known for its vibrant nightlife, street food and the famous Gateway of India and Elephanta Caves. Visitors can explore the bustling markets of Colaba, take a ferry ride to the Elephanta Caves and visit the famous film city.
Varanasi: This itinerary covers the city of Varanasi, known for its ancient culture, spiritual significance, and the famous Ghats. Visitors can take a boat ride on the Ganges River, witness the evening aarti ceremony and explore the narrow lanes of the old city.
Overall, India is an incredible destination with a wealth of cultural and historical attractions, delicious food and beautiful landscapes. With a little bit of planning and preparation, your first-time trip to India will be an unforgettable experience.
Remember to check on Exchange rates before flying.
Compare & get latest best Exchange rates #SGDINR #INRSGD #INR #RUPEE #India #SingIndia https://cashchanger.co/singapore/sgd-to-inr
Compare Remittance best rates to send money from #Singapore to #印度– https://remit.cashchanger.co/singapore/sgd-to-inr
As usual, are you a money changer? Join us by leaving your contact here directly and stand to gain our whole suit of software and hardware for free to help digitize your business. 
Missed our recent news? Catch up on earlier news like Incredible India – Visit attractions, enjoy the culture here https://stories.cashchanger.co/
Catch us on:
Web: https://cashchanger.co | https://remit.cashchanger.co/
Twitter: https://twitter.com/cashchanger
Telegram: https://cashchanger.co/telegram
Facebook: https://fb.me/cashchanger
Instagram: https://www.instagram.com/cashchangercom/
#exchangerate #remittance #compareexchangerates #compareremittancerates #fxrates