This article was first published in

by Katrina Lane. We are picking up some points that will be helpful.
We understand this is a particularly difficult time for many people away from home. At WorldRemit we want to help you stay safe online and make sure that, if needed, you can provide financial support to your loved ones. Our website and app are still available 24/7 and we are doing our best to ensure that money transfers work as normal.
We have prepared an overview of how to send and receive money during Covid-19 pandemic.
Check cash pick up location restrictions
With cash pickup transfers, the recipient can collect the payment as physical cash. WorldRemit offers cash pickup transfers within dozens of locations around the world.
Note that some cash pick-up locations serving money transfer operators have temporarily restricted opening hours or are closed. Where possible, please transfer to bank accounts, mobile money, or airtime.
Some countries where cash pick up are popular.
India
We know that despite the lockdown, banks continue to serve customers for remittance services. (click here)
Philippines
BDO branches and BDO Remit in SM Malls are closed for cash pick up nationwide due to Covid-19 movement restrictions.
Cash pick up is available in RD Pawnshops and Villarica Pawnshop where the locations are open.
All other providers remain unaffected, please check the Philippines country page on our website to find the most convenient provider.
Sri Lanka
Cash pick up locations are operating restricted opening hours please check your local providers information.
Bank transfer, mobile money and airtime top up are still available and may be a more convenient option at this time.
Other WorldRemit Cash Pickup Updates, you can check their FAQ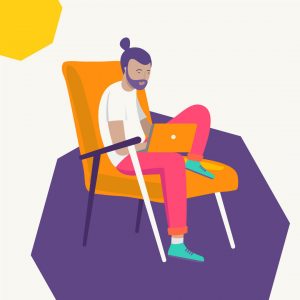 If possible, send a bank transfer or mobile money
Due to the COV19 outbreak, several restrictions have been placed on our cash pick up services. We recommend sending money via bank transfer or using mobile money when possible.
Bank Transfer
With WorldRemit you can send money from your bank account to your family or friends' bank accounts all over the world. To check if sending money is available in a certain country, simply select that country on their website or app.
How do I make an international bank transfer?
It's so easy to make international bank transfers using our website or app. The below are the usual steps:
Log in or sign up for a WorldRemit account or any other online players like TransferWise, OFX.
Select the country and amount you want to send
Enter your recipient's details (name, address, phone number) and bank details (bank name, IBAN number and SWIFT code)
Pay for your transaction
For more information about the bank transfer service with WorldRemit, click here.
Mobile Money
A popular alternative to bank accounts, mobile money allows users to store, send, and receive money using their mobile phone. Please select the region your recipient lives in to see if mobile money is an option there.
How do I use Mobile money?
Make sure that your recipient has a mobile money account. If not, they can create an account through their local mobile money agent.
Login to WorldRemit and choose mobile money as the service you wish to send.
Click here for more information on using mobile money.
Beware of Covid-19 online scams
Several reports have been made of scams using the Covid-19 pandemic to trick people into the following:
Donating to a fake World Health Organization Covid-19 Response Fund
Making a bitcoin payment or risking family members being infected with Covid-19
Downloading malware from coronavirus 19 maps
Entering credit card details into phishing websites pretending to offer information updates, access to testing centres or free meals for children during school closures
Online shopping scams of face masks, hand sanitizers and other products which never arrive
Our main priority is helping you to get through this challenging time. We pride ourselves on making sure you stay connected to your loved ones and want to remind you that we're here to help. We're doing everything we can to make sure you can continue to support those who mean so much to you without disruption.
Sign up and send money with WorldRemit 
Catch us on:
Web: https://cashchanger.co | https://cashchanger.co/singapore
Telegram: https://cashchanger.co/telegram
Facebook: https://fb.me/cashchanger
Instagram: https://www.instagram.com/cashchangercom/