There is so much news on the Cornovarius of 2019, COVID-19, in the mass media. CashChanger is here to compile some of the critical information that you should keep in mind. We hope that our audience will stay safe, be responsible and work together to overcome this virus together.
How bad is it?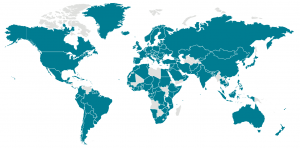 As of 24 March 2019, there are a total of about 381,529 confirmed cases with 16,554 deaths around the world. Italy has the highest death count with around 6,000 and China with 3,200.
About 102,000 has recovered from the virus. It is still a deadly virus with 4.3% probability that you will die from the infection. However, this ratio depends on where an infected person is seeking treatment.
A country with better equipped medical infrastructure and workforce faces less death ratio than one with not as well equipped. The virus is also more deadly with the elderly, and thus death is pronounced in countries with a higher elderly population. You may get the latest statistics on the virus from here. (https://www.worldometers.info/coronavirus/)
What are the symptoms?
The symptoms of the virus will only appear between 1 to 14 days after being infected with the virus. The more common symptoms are:
High temperature of above 37.8C
Tiredness
Dry cough
Breathing difficulties
Some Covid19 patients are also known to experience:
Aches and pains
Nasal congestions
Runny nose
Sore throats
Diarrhoea
Many times, these symptoms are mild and increase gradually. Some infected people do not show any signs too.  Thus this is such an infectious virus as it is challenging to detect carriers of the diseases.
How to prevent contracting the virus?
There are many ways one can reduce the risk of catching the disease. The World Health Organisation has suggested the cultivate the following habits as simple precautions:
Wash your hands regularly and thoroughly with soap and water.
Use an alcohol-based hand rub if your soap and water is not possible.
Keep a 1-metre distance from anyone who is coughing or sneezing.
Avoid touching your eyes, nose and mouth.
Cultivate good respiratory hygiene like covering your mouth and nose with a tissue when you cough or sneeze and dispose of the used tissue immediately.
Stay at home when you are unwell and seek medical attention when you have fever, cough or breathing difficulty.
Keep abreast of the latest Covid-19 hotspots and avoid travelling to those places.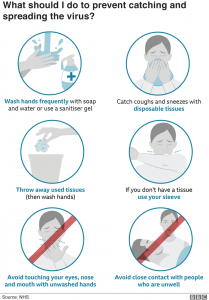 Money Changing and Remittance Situation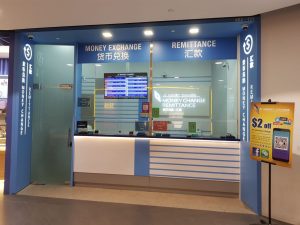 In Singapore, as early as mid-February, where the virus surge in Korea, money changers have been badly hit as non-essential travels are discouraged to Korea and many other countries. Money Changers in Singapore has been severely affected where demand for foreign currencies plunged.
Money Changers are known to shorten operating hours due to the dropped in business. You may check out CashChanger Singapore for the latest rates as well as their contact details where you can contact them before you make the exchange. You may be comforted to know that some money changers do sanitised the banknotes at their premises to prevent the spread of the virus.
Though we do not know the situation of the remittance providers in Singapore, Remit.CashChanger helps you to compare the rates and fees of various remittance providers in Singapore. You can search online, so you can either remit online or make a quick visit to the retail outlet and come back immediately to mitigate the risk of contracting the virus.
As for Malaysia, on 16 March 2019, Malaysian Prime Minister Tan Sri Muhyiddin Yassin has implemented the Movement Control Order ("MCO") for the period of 18 – 31 March 2020. On 23 March 2020, he also announced that the MCO might extend by up to two weeks.  Though banks remain opened, non-bank money changers and remittance outlets are not allowed to operate. We have also learnt from our community that they have difficulties trying the exchange currencies or remit in the bank branches. You may see our article on Bank Negara FAQ here.
Guys, we hope this provides you with good information on the virus. Take care and stay safe.
As always, for the latest rates, visit
Web: https://cashchanger.co | https://remit.cashchanger.co/ 
Telegram: https://cashchanger.co/telegram
Facebook: https://fb.me/cashchanger Instagram:https://www.instagram.com/cashchangercom/