Known for the iconic Opera House, Australia's largest city never fails to impress tourists. Let's see what this masterpiece has to offer to tourists.
Sydney Opera House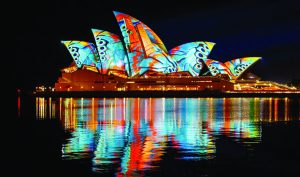 Well of course, the Opera House stands first on the list. Designed by Danish architect Jørn Utzon, the building comprises of multiple performance venues, which together host well over 1,500 performances annually, attended by more than 1.2 million people. A UNESCO World Heritage Site, this monumental work was also a finalist in the New7Wonders of the World campaign list.
Sydney Harbor Bridge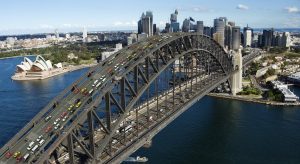 The Harbour Bridge is an integral part of the Sydney New Year's Eve celebrations, generally being used in spectacular ways during the fireworks displays. This iconic landmark is among the first places on Earth to celebrate New Year.
Bondi beach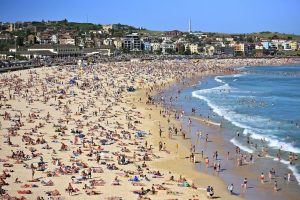 Made famous by many TV shows, including Bondi Rescue, Bondi Beach is one of the most loved and popular beaches in the whole country. Could be the best place to take some time off for your family.
Royal Botanic Gardens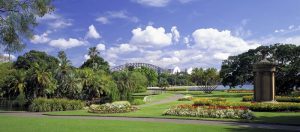 Lying in the midst of a bustling city, yet away from the stressful life is a scenic front along the Sydney Opera House. Encompassing 30 acres, these gardens are home to towering trees, palm groves, orchids, ferns, and flocks of fruit bats.
Queen Victoria Building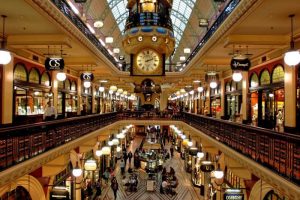 Linked by underground arcades with Town Hall Station, the Romanesque-style building is a high point of shopping in Sydney. Originally built as a market hall in the 19th century, the place is filled by 200 high-end line shops today.
There are many more breathtaking locations to see in the Emerald city that make it worth visiting.
Don't forget to check the best exchange rates for the Australian Dollar before leaving!
For the latest exchange rates, visit
https://cashchanger.co!
---
As always, do ping us directly for any feedback, and we'll be happy to hear what you have in mind.
Like CashChanger on Facebook and on join us on Telegram.
Are you a money changer? Join us by leaving your contact here directly and stand to gain our whole suit of software and hardware for free to help digitize your business. 🙂