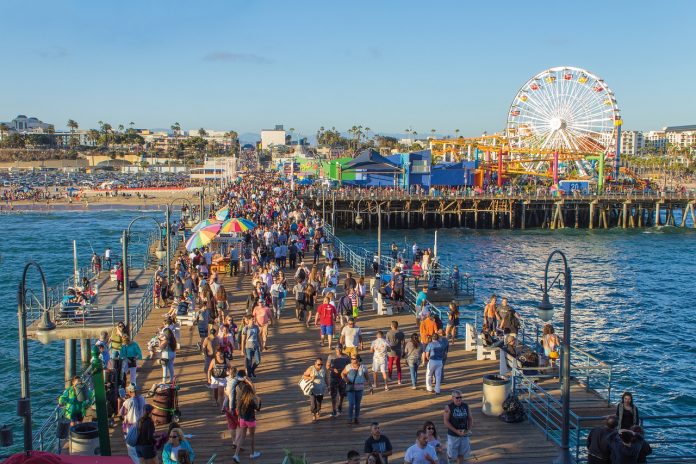 Travelling to Los Angeles United States – Los Angeles, often referred to simply as "LA," is a vibrant and diverse city located in Southern California. With its sunny weather, stunning beaches, and Hollywood glamour, it's a popular destination for visitors from around the world.
One of the most iconic landmarks in LA is the Hollywood Sign, which sits atop the Hollywood Hills and is visible from many parts of the city. Visitors can take a hike in Griffith Park to get a closer look at the sign, or simply admire it from afar. The Hollywood Walk of Fame, which features the stars of famous actors, musicians, and other celebrities, is another must-see attraction for many visitors.
For a taste of the beach lifestyle, head to Santa Monica, which is home to a long stretch of white sand beach, as well as the iconic Santa Monica Pier. The pier is home to an amusement park, an aquarium, and many restaurants and shops, and it's a great place to spend an afternoon or evening.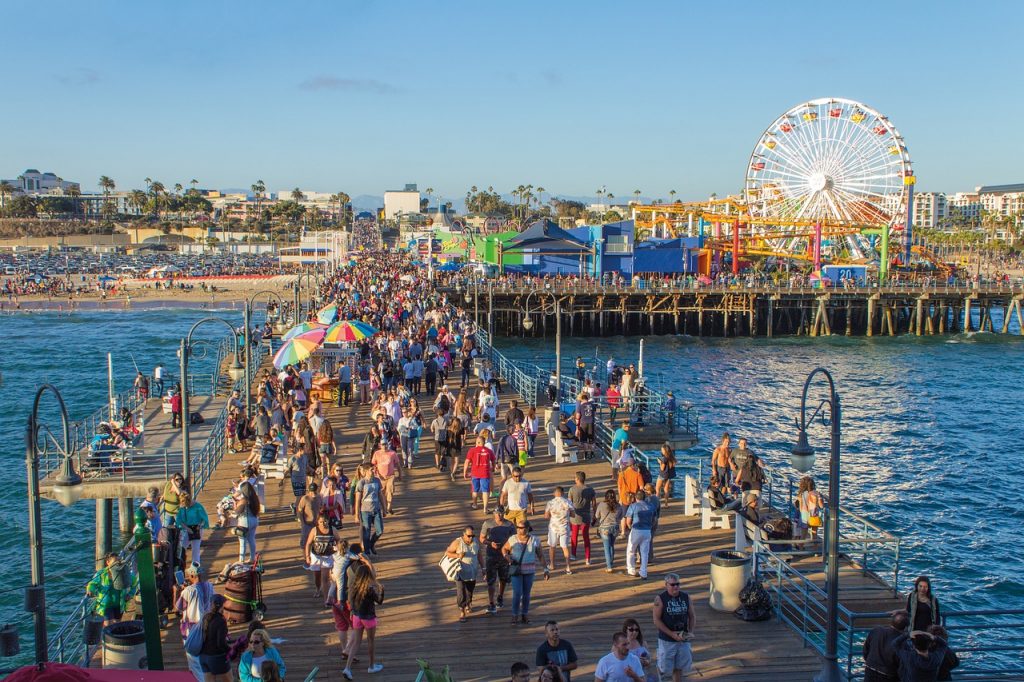 For those interested in the arts, the Getty Center is a must-visit destination. This museum is home to an extensive collection of art from around the world, and its stunning architecture and gardens make it a popular spot for both locals and visitors. The Museum of Contemporary Art, the Los Angeles County Museum of Art, and the Broad are other great options for art lovers.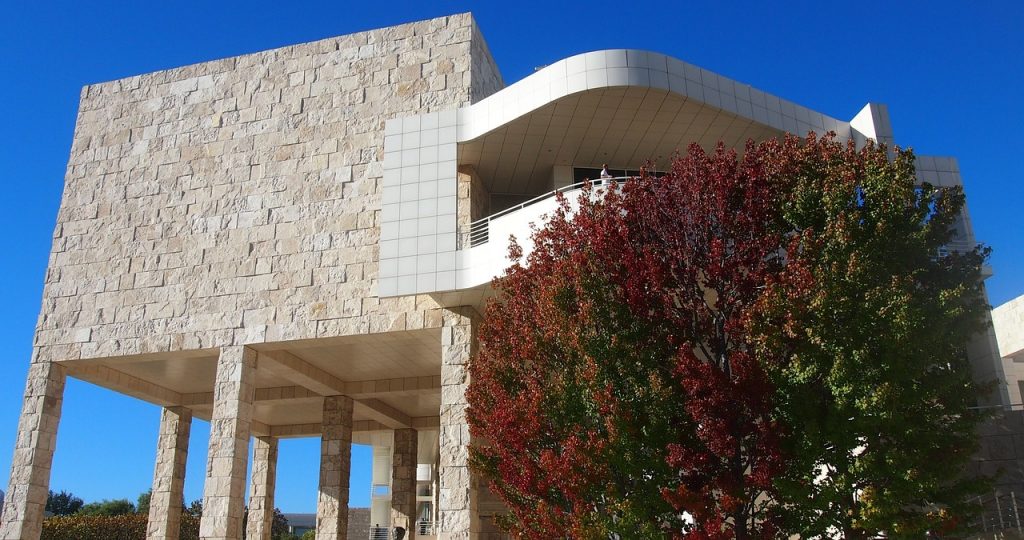 LA is also home to many world-class restaurants, bars, and cafes. From the celebrity-chef-driven cuisine of restaurants like Spago and Nobu to the ethnic food of neighborhoods like Koreatown and Little Tokyo, there's no shortage of delicious options to explore.
Finally, for a taste of the natural beauty of Southern California, head to the nearby mountains or desert. The Angeles National Forest is just a short drive from the city and offers great hiking and camping opportunities, while Joshua Tree National Park is known for its otherworldly rock formations and stargazing opportunities.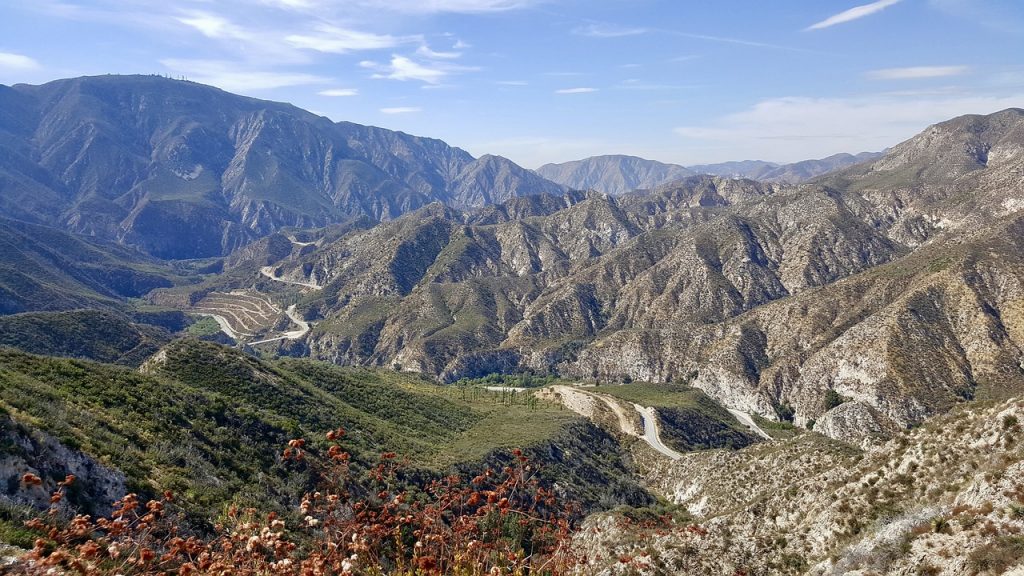 These are just a few examples of the many attractions that Los Angeles has to offer. Whether you're a first-time visitor or a repeat traveler, this vibrant city is sure to have something to offer that will make your trip unforgettable.
Explore more activities and promotion packages at


As usual, are you a money changer? Join us by leaving your contact here directly and stand to gain our whole suit of software and hardware for free to help digitize your business. 
Missed our recent news? Catch up on news like Travelling to Los Angeles United States here https://stories.cashchanger.co
Compare & get latest best Exchange rates #SGDUSD #USDSGD #USD #Dollar #美国 #美元 #SingUS https://cashchanger.co/singapore/sgd-to-usd
Compare Remittance best rates to send money from #Singapore to #US #America – https://remit.cashchanger.co/singapore/sgd-to-usd
Catch us on:
Web: https://cashchanger.co | https://remit.cashchanger.co/
Telegram: https://cashchanger.co/telegram
Facebook: https://fb.me/cashchanger
Instagram: https://www.instagram.com/cashchangercom/
#exchangerate #remittance #compareexchangerates #compareremittancerates #fxrates